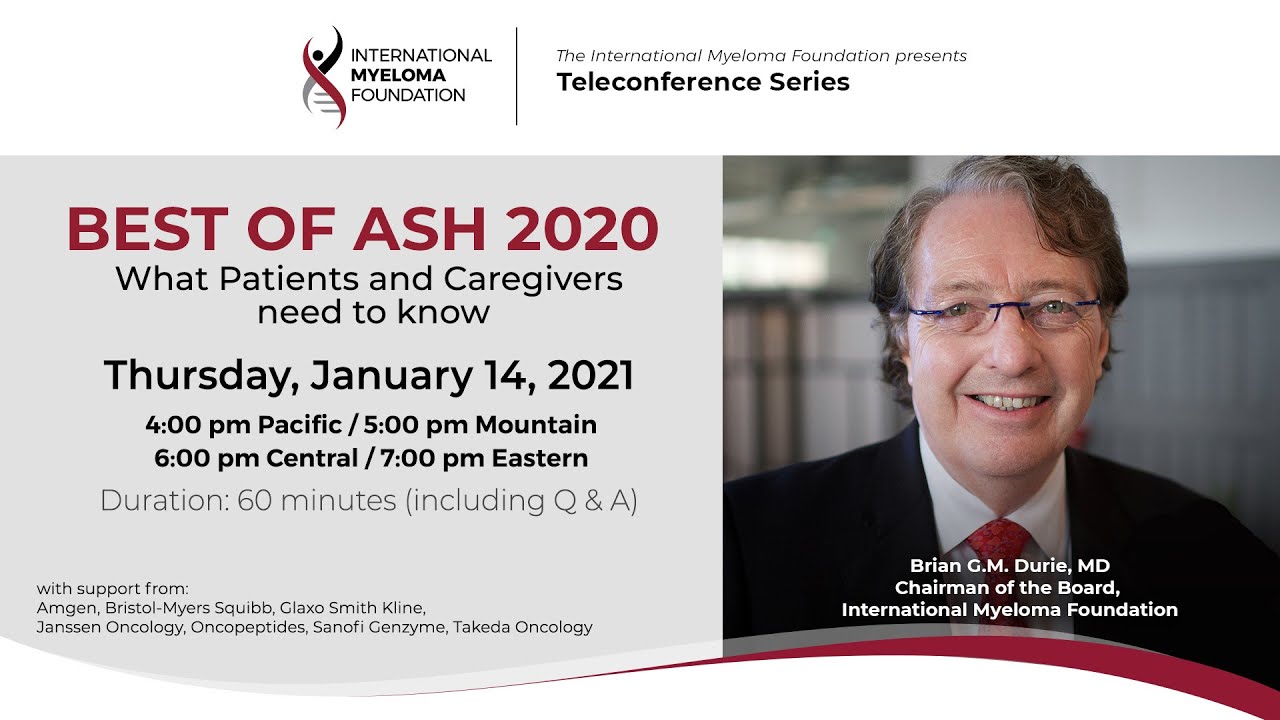 click on the image above to view the video
View the slides:
Dr. Brian G.M. Durie discusses key takeaways from the annual conference and explains how this new and important information relates to myeloma patients, caregivers, and other members of the myeloma community.
Myeloma Terms & Definitions Myeloma Acronyms
---
with support from:
Amgen, Bristol-Myers Squibb, Glaxo Smith Kline, Janssen Oncology, Karyopharm Therapeutics, Oncopeptides, Sanofi Genzyme, Takeda Oncology
Previous Post
When patients test as having borderline high-risk smoldering myeloma, should they receive treatment?
Next Post
Virtual Webinar On Building Your Resilience During Challenging Times