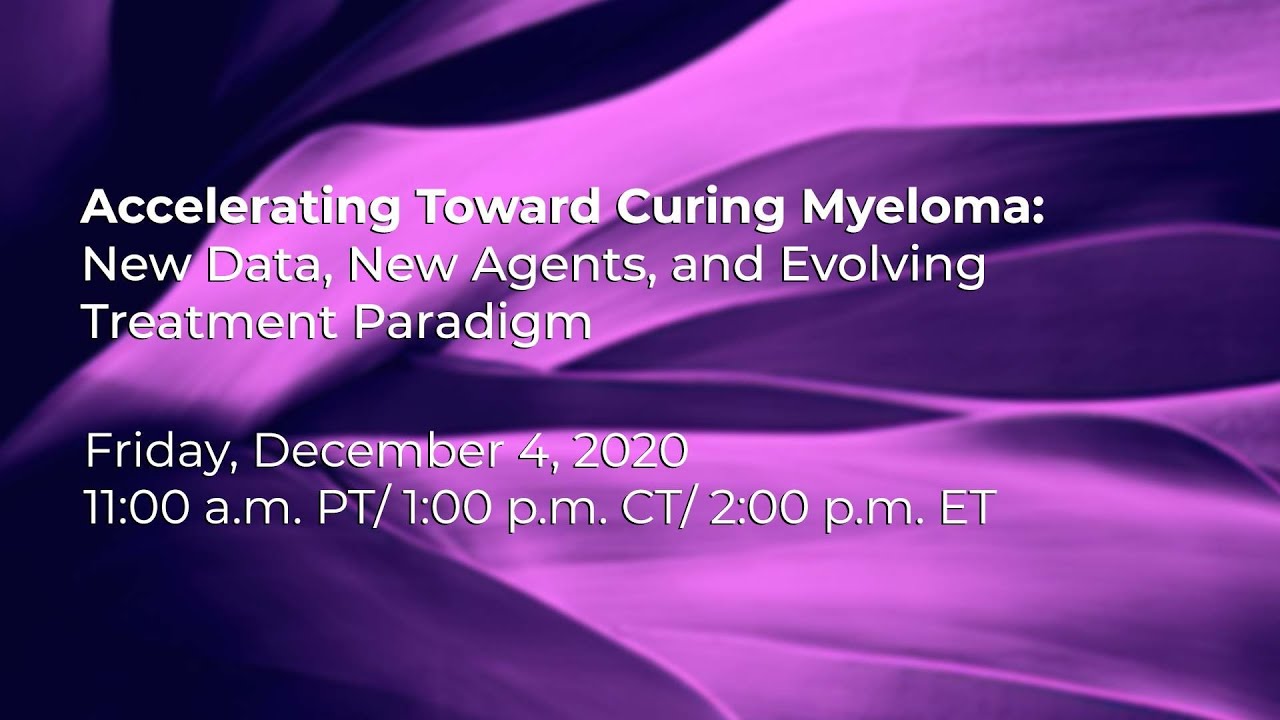 Accelerating Toward Curing Myeloma: New Data, New Agents, and Evolving Treatment Paradigm
click the image above to view the replay
Join us for this live, CME-certified webinar featuring discussion of patient case studies and key clinical trial data by renowned clinical experts providing their perspectives on recent advances in the treatment of multiple myeloma. You will have multiple opportunities to interact with faculty through interactive patient case scenarios and audience Q&A sessions.
Topics:

Faculty Presenters

Brian G.M. Durie, MD
Shaji Kumar, MD
Thomas G. Martin, MD
Philippe Moreau, MD
S. Vincent Rajkumar, MD
Jesús F. San-Miguel, MD
Provided by the Annenberg Center for Health Sciences at Eisenhower and developed in partnership with Clinical Care Options, LLC and the International Myeloma Foundation.

Supported by educational grants from Amgen, Bristol Myers Squibb, Glaxo Smith Kline; Karyopharm Therapeutics, Inc; and Oncopeptides
Previous Post
What does the approval of Darzalex Faspro™ mean for myeloma patients?