Practicing Social Distancing But Running Out of New Things to Do?
Your Member Events Team has been kicking around some ideas to spur your imagination, and we are ready and available to chat with you about yours.
Watch this video to see some of these FUNraiser ideas come to life:
As you can see, when it comes to Member FUNraisers, there are so many options, so many platforms:
Challenge Fundraiser
Host a "challenge fundraiser" where you challenge your friends to all donate a set amount toward a goal that is personal to you. To see an example, visit http://give.myeloma.org/bigsweet16
Video Gaming Fundraisers Using Twitch
Maybe someone in your life is a gamer. If so, have them turn their video game time into a fundraiser using the Twitch platform. By doing this, gamers will be able to thank their donors in real-time. Also, it's a great way to socialize while also using social distancing. To see an example, visit http://give.myeloma.org/twitch2019
Run, Walk, or Bike with a Virtual Team
If you are getting a bit antsy indoors and need some exercise, start a virtual 5K or bike ride. You can connect with fellow outdoor enthusiasts online and have them join your virtual team. You can train individually but still connect online and discuss fun training tactics. To see an example, visit http://give.myeloma.org/milesformyeloma20
Shop Major Retailers and Give at the Same Time
Sometimes we just want to hang out at the mall and get some retail therapy. Luckily, the IMF has a virtual shopping mall for just that. Shopping the IMF mall is a great way to help others. The IMF has partnered with many retailers; and for every purchase made through this link, a portion of the proceeds comes back to the IMF. Visit https://www.myeloma.org/donation/imf-shopping-mall. Also, you can visit Amazon and a portion of the proceeds will come back to the IMF. Visit smile.amazon.com.
Host a "Mail for the Cure" Campaign
Organize a "Mail for the Cure" Campaign. The idea is to send out an email to your friends, family, and associates, letting them know about your cause. We will help you create a personalized letter and set up an account where people can donate online and show their support. You will be surprised by how many of them, even in these challenging times, will want to help.
Connect With Us
To chat about any of these ideas or others, please send an email to [email protected] and include your phone number. We'll go from there.
Be safe, happy, and healthy,
Suzanne, Ilana, and Karla
The IMF's Grassroots Public Awareness and Fundraising Program
What sets our peer-to-peer fundraising program apart from all the others? Two words: Support and Guidance. You can fundraise for multiple myeloma and join many other grassroots events happening across the country with friends of the IMF. Our volunteer fundraisers help raise multiple myeloma awareness in their communities while raising much-needed funding for our essential research, patient education, support, and advocacy programs.
Since 1997, we have been working with people just like you to create and produce fundraisers which come from your ideas. We are with you every step of the way! Anyone can participate – you can be 8 or 80 – and fundraisers can be as easy as hosting a bake sale or luncheon, and as elaborate as a golf tournament or a Run/Walk. Just reach out to the IMF's Senior Director of Member Events, Suzanne Battaglia at [email protected] to get assistance to organize your fundraiser now.
Dream up any idea for an event
It can be as simple as donating your birthday, or as complex as hosting a golf tournament.
Work with us to create a webpage
Whether you are raising money or organizing an event, contact us to develop a personal event webpage for your fundraiser.
Spread the word
Tell your friends and family. We can equip you with everything you may need. Contact Suzanne Battaglia for more information.
Not sure where to start when creating a fundraiser campaign? Events can be big or small. Every dollar counts. Here are some ideas of what past fundraisers have done.
Ask for Donations In Lieu of Gifts
sunshine
deep-ocean
Host a Bake Sale or Tea Party
ocean
a
Sheree Pask
Miracles For Myeloma 5K Walk/Run Organizer
Sunrise
When you do a race you have no idea how many people you are going to touch, even if it's not just myeloma-related and it's so meaningful. It's not just runners at a race; it's the people that make it up that make it special.
See how others have found inspiration and created a movement of their own in the fight against multiple myeloma. Connect and join in their efforts.
deep-ocean
imf-burgundy
Joe is Sim Racing in the Winter Challenge!
sunshine
a
John Taussig
IMF Member Fundraiser
Deep Ocean
I wanted to find a way to get us closer to finding a cure, as well as create a means for our friends and family to be able to support my mom.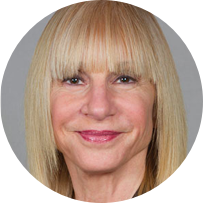 Suzanne Battaglia
Senior Director, Member Events
(800) 452-2873
[email protected]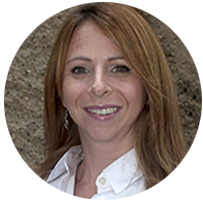 Ilana Kenville
Assistant Director, Member Events

I am so excited to be able to invite you to participate with me in organizing a member fundraiser! Together, you and I, and my teammate Ilana Kenville, can create miracles.
If the thought of organizing a fundraiser feels overwhelming, think of this: Do you ever host a dinner party? Or take a walk in the park? Or celebrate a milestone? Or meet up with friends for an activity you love? If so, we can help you put a fundraising element to it.
Do you shop on Amazon? If you use AmazonSmile, then choose the IMF as your preferred charity. Amazon will donate a percentage of everything you buy to the IMF. Do you have a vehicle of any kind, working or not, that you'd like to donate? We can tell you how.
If you can say yes to any of these questions, you're already well on your way to creating a public awareness and fundraising opportunity. And the IMF is here to help every step of the way. Call or email me and we will help you make it happen.
You may also be interested in...