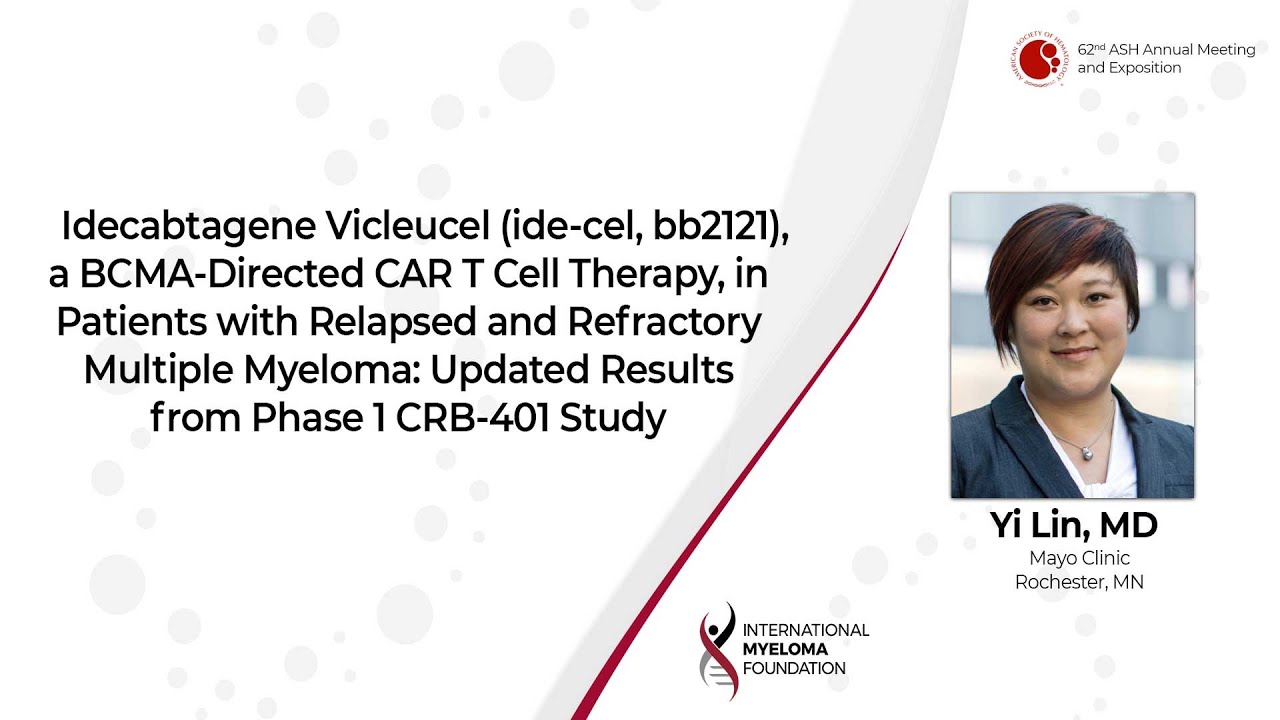 Updated Results of the Idecabtagene Vicleucel (ide-cel bb2121) CRB-401 Trial in Relapsed Refractory Multiple Myeloma
What is the purpose of this study?
The phase 1 study will explore the use of this B-cell maturation antigen (BCMA)–directed CAR T-cell therapy idecabtagene vicleucel (ide-cel; bb2121) in patients with high-risk newly diagnosed multiple myeloma.
In this video:
Dr. Yi Lin discusse​s updated results of the phase 1 CRB-401 study in relapsed/refractory multiple myeloma.
Conclusion:
Overall, the patients tolerated idecabtagene vicleucel (ide-cel; bb2121) well. As patients also received lymphodepletion chemotherapy, low blood count was a common adverse effect. However, this ​toxicity is typically resolved within the first 3 months ​following the infusion of CAR T-cell ​therapy
ASH 2020: Abstract 131
---
Yi Lin, MD
Dr. Yi Lin is an assistant professor of medicine and oncology, Mayo Clinic.
Previous Post
Evaluating Teclistamab in Relapsed and/or Refractory Multiple Myeloma
Next Post
First Data from the Phase 1 Study of the GPRC5DxCD3 Bispecific Talquetamab in Patients with Relapsed or Refractory Multiple Myeloma