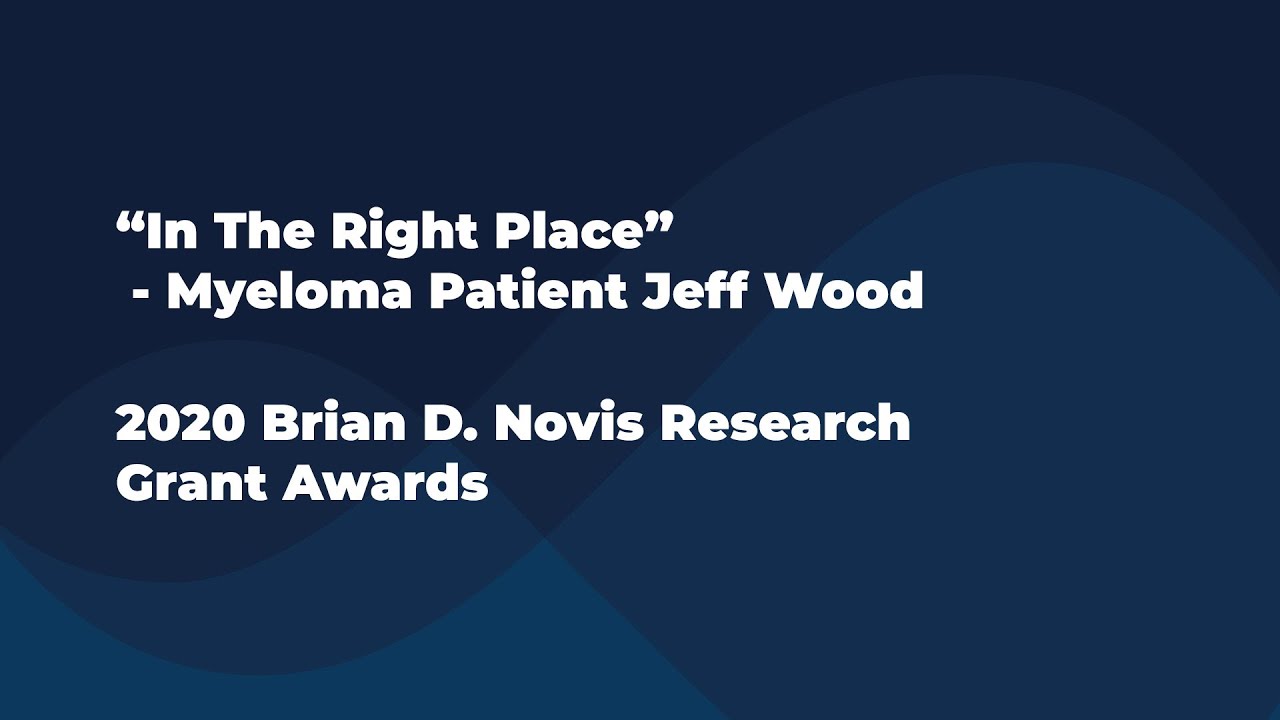 In the right place - Jeff Wood
In 1995, the IMF established the Brian D. Novis Research Grant program in memory of its co-founder. The grants are awarded annually to promote research in all areas of myeloma in an effort to improve patient outcomes. To date, the IMF has funded more than 100 of the most promising projects by both senior and junior investigators in the field.

In the following video, myeloma patient Jeff Wood shares how he lives well with myeloma. Diagnosed with the disease in July 2018, Jeff soon found the IMF Support Group network within six months. He also began attending IMF's Regional Community Workshops.

In a normal year, patients share their stories in-person, as part of the Brian D. Novis Grant Awards Reception at the American Society of Hematology (ASH) annual conference. Because of the pandemic, Jeff was kind enough to tell his story online.

Previous Post
Accelerating Toward Curing Myeloma: New Data, New Agents, and Evolving Treatment Paradigm
Next Post
Updated Efficacy and Safety Results of the Phase 3 CANDOR study