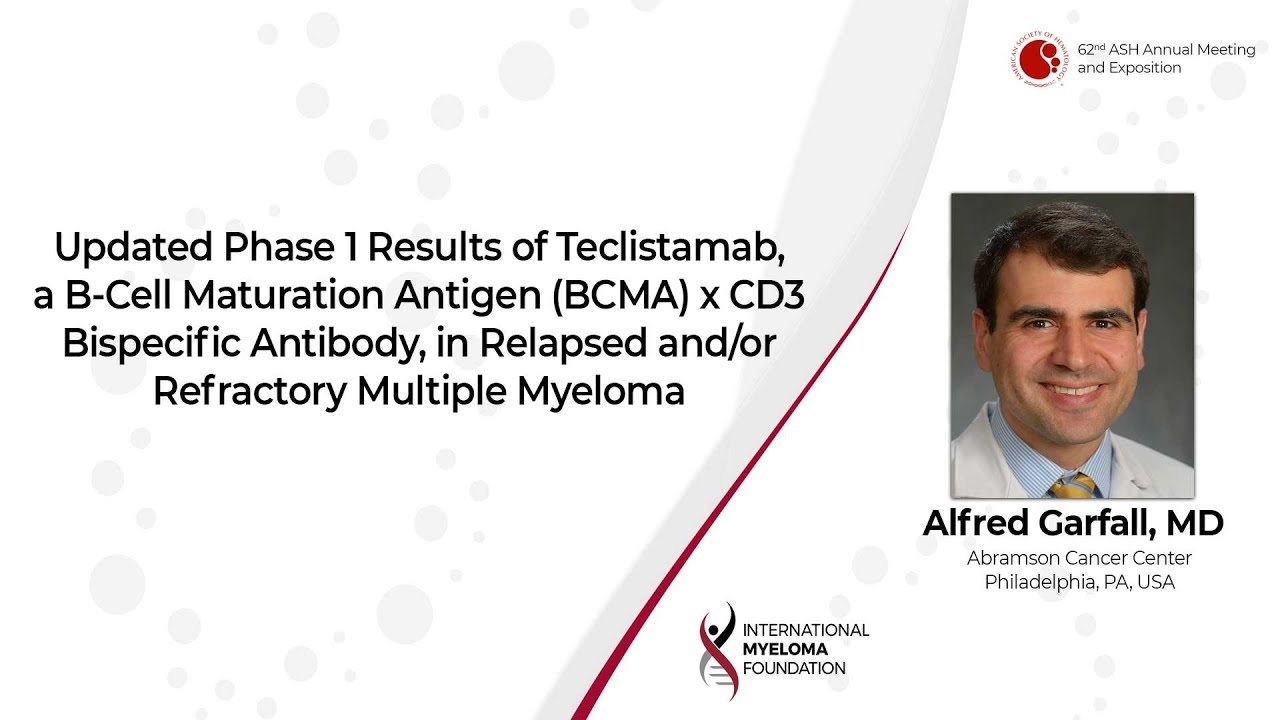 Evaluating Teclistamab in Relapsed and/or Refractory Multiple Myeloma
What is the purpose of this study?
Teclistamab is a bispecific antibody that activates T cells to attack multiple myeloma cells expressing BCMA, or B cell maturation antigen. These updated results from the phase I show, for the first time, the safety and efficacy of the more convenient injection form of the drug
In this video:
Dr. Alfred Garfall discusses updated safety and efficacy data from a phase I trial evaluating teclistamab, a bispecific BCMA x CD3 antibody, for the treatment of patients with relapsed and/or refractory multiple myeloma.
Conclusion:
Teclistamab has a manageable safety profile that involves low-grade cytokine release syndrome (CRS) and low rates of serious infection and neurotoxicity with the administration of both iv and sc. For both, the administration of iv and sc, deep and durable responses were observed.
ASH 2020: Abstract 180
---
Alfred Garfall, MD
Niels van de Donk, MD, Assistant Professor of Medicine at the Hospital of the University of Pennsylvania.
Previous Post
Results of Iberdomide in Combination with Dex and Daratumumab or Bortezomib in Patients with RRMM
Next Post
Updated Results of the Idecabtagene Vicleucel (ide-cel bb2121) CRB-401 Trial in Relapsed Refractory Multiple Myeloma