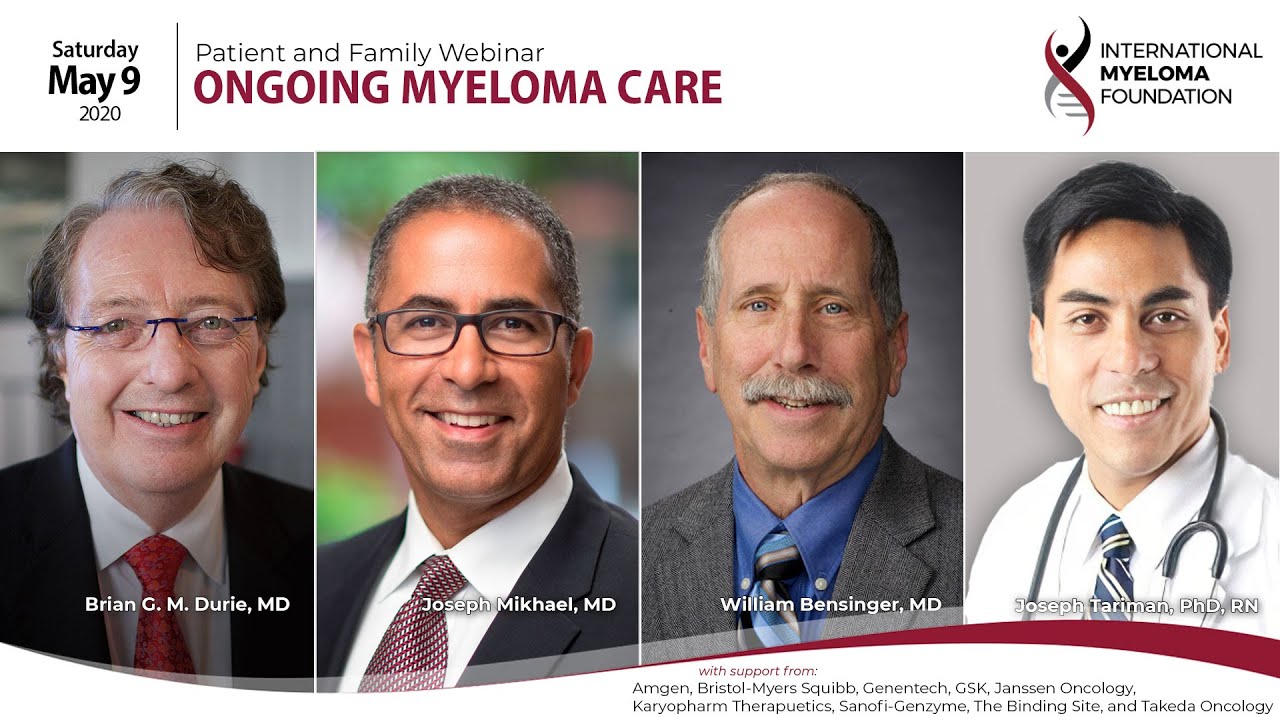 Click on the image above to view the replay
This webinar features a panel discussion about Ongoing Myeloma Care led by IMF Chairman Dr. Brian G.M. Durie.
Panelists include Dr. Joseph Mikhael of Translational Genomics Research Institute (TGen), Dr. William Bensinger of the Swedish Medical Center, and Joseph Tariman PhD RN,  School of Nursing/College of Science and Health De Paul University.
This webinar includes the following segments:
We suggest you acquaint yourselves with the following resources on the IMF website in order to play a more active role in discussions with the faculty panel of myeloma experts.
We thank you for joining us!
 
---
Please check out these multiple myeloma resources from our sponsors:
 

Revlimid Treatment Overview brochure

Pomalyst Transition Treatment brochure

 
Multiple Myeloma and You website
Sarclisa website
Understanding Ninlaro booklet
Virtual Patient Booth
Download Understanding Series booklets: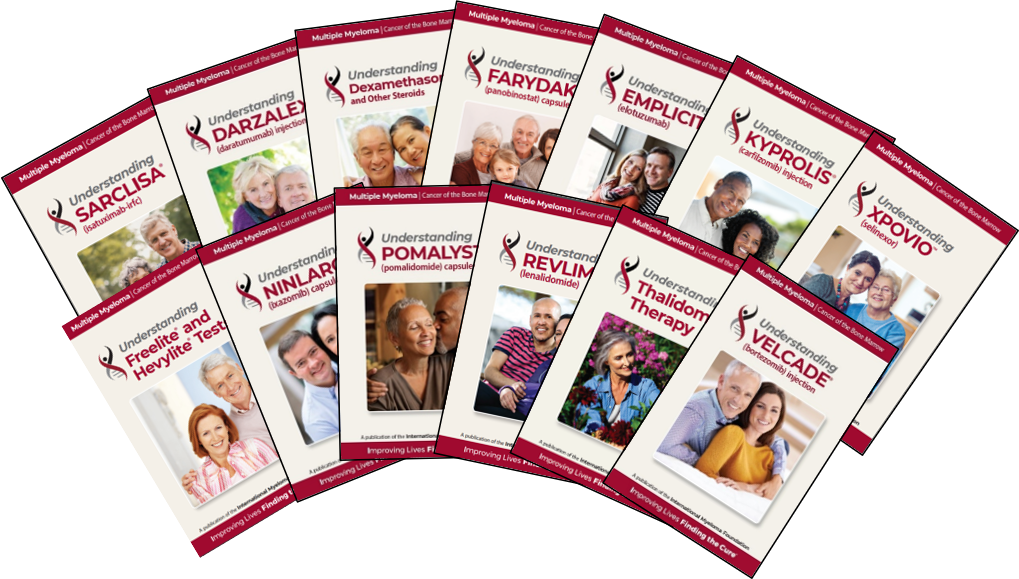 Next Post
COVID-19 FAQ #7: Is it safe for myeloma patients to take walks?