Myeloma 101: What does a newly diagnosed myeloma patient need to know?
In this week's video, Dr. Durie discusses the importance of consulting with a myeloma expert, current treatment trends, and being resilient.
BOTTOM LINE:
Be resilient. Educate yourself as much as possible about multiple myeloma, your diagnosis, testing, and the treatment options available to you.
IMF Chairman Brian G.M. Durie, MD welcomes your questions about the latest myeloma treatments, research, controversies, and quality of life issues. If you have a question you think might be of interest to the myeloma community, please send to [email protected]!

For questions of a specific personal nature, please call the IMF InfoLine coordinators at 800.452.2873 or email them at [email protected]. 
Transcript:
This week's "Ask Dr. Durie" comes from a newly diagnosed patient who wants to know: "What are the key things that I need to know?"
 
Well broadly, this first very, very, important thing for a myeloma patient, who just are hearing that word for the first time, needs to know is that myeloma is, in 2019, a very treatable condition. We have many treatment options. And with this, the options that we have available, one can expect for a majority of the patients that there would be an outcome of five to ten years, or even better, with most of the standard approaches without even considering some of the newer options.
 
And so, what are some of the other things that you need to know? Well, you need to know about, "What should I do to get the best information?" Well, I think that when you're first diagnosed, it is really important to reach out to try to either see a myeloma expert or to seek a consult with a myeloma expert. Your local Hematologist/Oncologist can most likely provide the treatments that you need, but it's very good and really highly recommended to get input from an expert, number one, to confirm that initial diagnosis, and then number two, to see what would be your best first treatment option. Because that first step in using therapy is key to try to achieve the best outcomes.
 
Another thing that can be frightening for patients who are first diagnosed is the thought of having to undergo an autologous stem cell transplant. And in this case, there is some good news, where we now realize that if patients have an excellent response with some of the newer combinations that we have available, we may not need to use autologous stem cell transplant as a routine option. And so, I think that this is really great news.
 
But a key thing that is talked about all the time right now is what is going to be the impact of some of the newer therapies such as the immune therapies? And we, we have several right now; CAR T-cell therapies, therapies which are called "BiTEs," and a variety of other monoclonal antibodies. These are very important and very, very, active therapies which will undoubtedly extend the remissions and outcomes for many of our newly diagnosed patients. 
 
So, very important to be aware of those and follow with what is the board recommendation for all myeloma patients, which is: Knowledge is power. Through the International Myeloma Foundation, we strongly recommend that you become as informed as possible about the disease, the diagnosis, the testing, and the treatment options so that you can have access to the best options.
 
Now finally, I would say that myeloma is not an easy disease. It's a complicated disease, it takes a lot of endurance to work through all of the different things, some of the issues with the disease, issues with the side effects of the treatment. And so, you need to try to stay strong, work with your family and friends, with your doctors, with the support team members, with the nurses who help you in the clinic, to establish what I think is very important, which is, resilience. The ability to bounce back from ups and downs that come along the way and move forward in a strong fashion to continue to seek the best and to see that you can have the best outcome.
---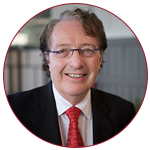 Dr. Brian G.M. Durie serves as Chairman of the International Myeloma Foundation and serves on its Scientific Advisory Board. Additionally, he is Chairman of the IMF's International Myeloma Working Group, a consortium of nearly 200 myeloma experts from around the world. Dr. Durie also leads the IMF's Black Swan Research Initiative®.
Next Post
How do we define cure for multiple myeloma?