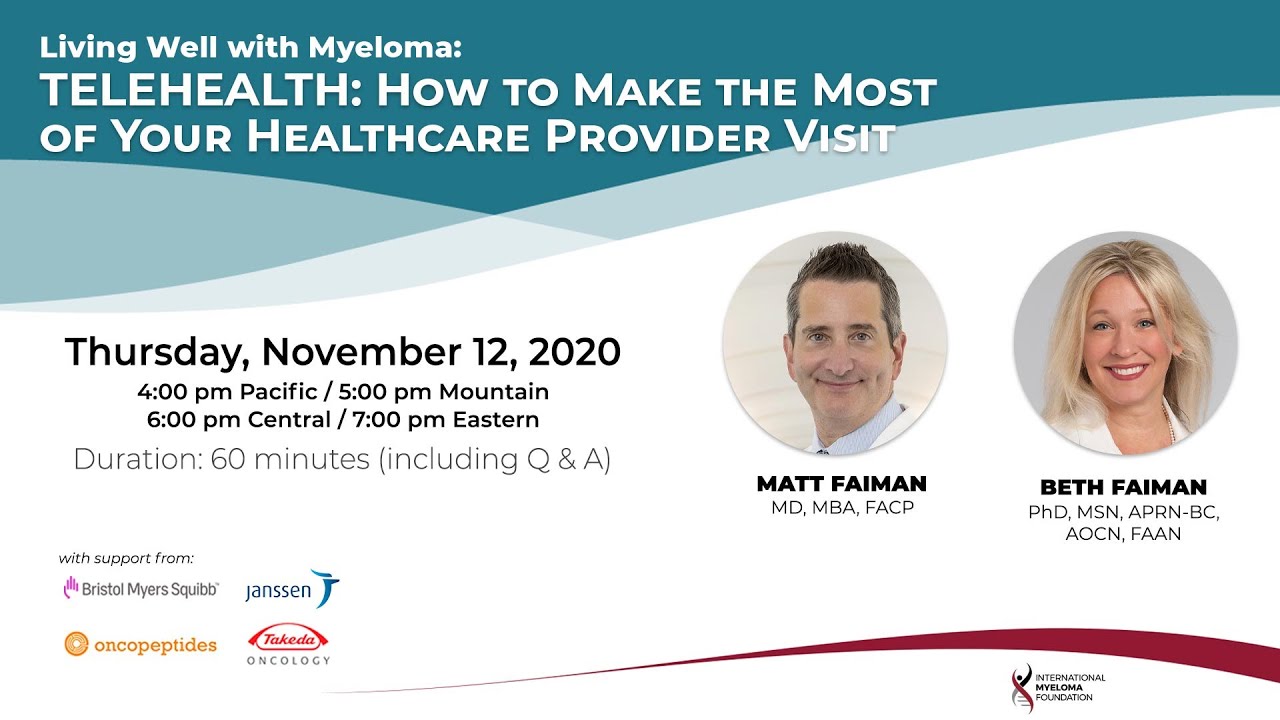 Telehealth - How to Make the Most of Your Healthcare Provider Visit
click on the image above to view the video
Watch the "Living Well with Myeloma: Telehealth—How to Make the Most of Your Healthcare Provider Visit" webinar. Speakers are Beth Faiman, PhD, RN, MSN, APRN- BC, AOCN, FAAN (Cleveland Clinic — Taussig Cancer Institute); and Matt Faiman, MD, MBA, FACP, Medical Director, Express Care Online, and Clinical Assistant Professor of Medicine (Cleveland Clinic Foundation).
This year, many patients have the option to use telehealth services as a way to connect with their providers and remain in a safe environment. In this "Living Well with Myeloma" webinar, the speakers discuss the different types of telemedicine visits, and they provide practical tips on how to prepare for and get the most out of your virtual appointments.
---
with support from:
Bristol Myers Squibb, Janssen, Oncopeptides, and Takeda Oncology
Previous Post
COVID-19 FAQ #24: For myeloma patients, how important is it to wear a mask?
Next Post
Southwest Regional Community Workshop