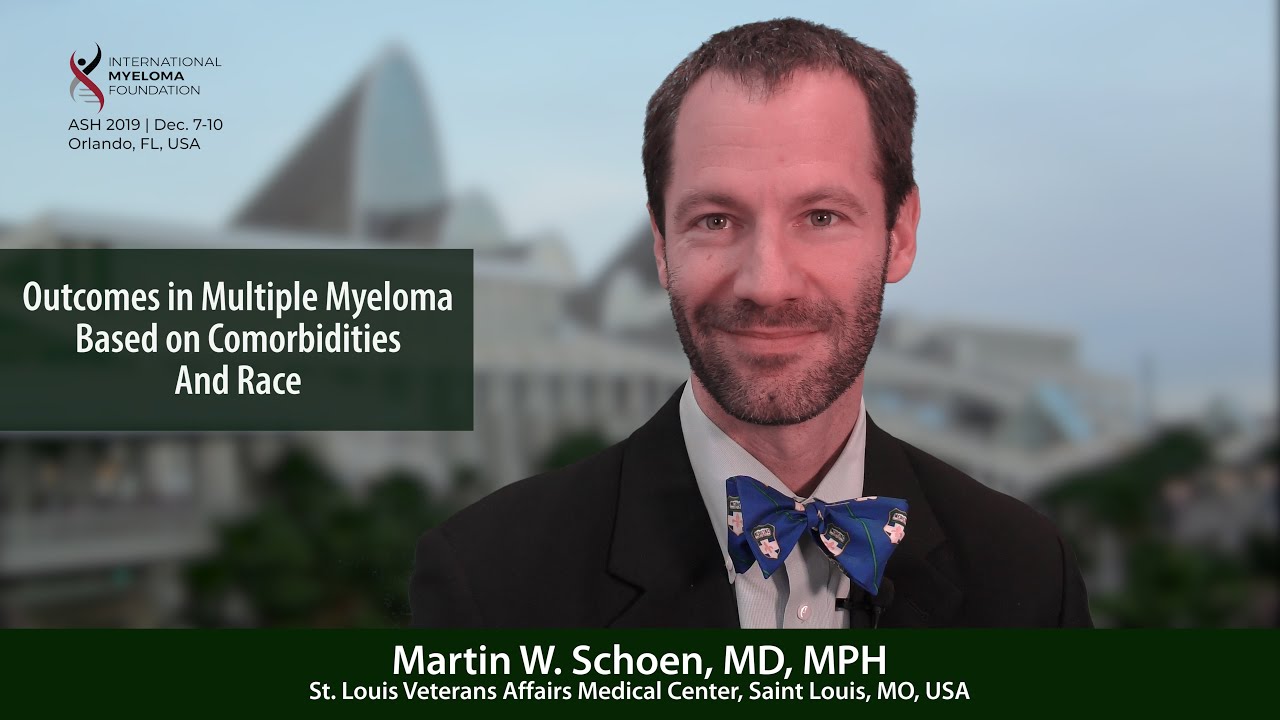 Outcomes in Multiple Myeloma Based on Comorbidities and Race
Background: Comorbidities and other patient factors in multiple myeloma (MM) can affect treatment decision making. While chemotherapy selection for MM in Medicare populations is different between blacks and non-blacks, including decreased use of bortezomib (BTZ) and hematopoietic cell transplant (HCT), data from the Veterans Health Administration (VHA) has previously shown no difference in selection. Little is known about the interaction between race and comorbidities on treatment of MM. In order to understand possible effects of race and comorbidities in management of MM, we studied initial treatment patterns in a nationwide population of United States veterans cared for in the VHA.
Conclusions: Disparities in treatment exist for black patients with MM in the VHA, despite improved mortality compared to non-blacks. Black patients in the VHA are younger, with higher CCI, particularly renal disease, diabetes and liver disease. Interestingly, actual measurements of GFR at diagnosis and 1 year prior are higher in blacks which is contrary to the increased rate of renal disease assessed by ICD9 codes. Clinicians may misperceive renal function due to higher baseline creatinine levels in blacks, which could lead to attribution of renal comorbidity and reduced use of LEN in black patients. Further evaluation of the interaction between race, comorbidities, and treatment is warranted.
Previous Post
B-Cell Maturation Antigen (BCMA) 2+1 T-Cell Engager CC-93269 in Patients with Relapsed Refractory Multiple Myeloma
Next Post
Safety and Efficacy of Venetoclax in Combination with Dexamethasone As Targeted Therapy for Patients with t(11;14) Relapsed/Refractory Multiple Myeloma