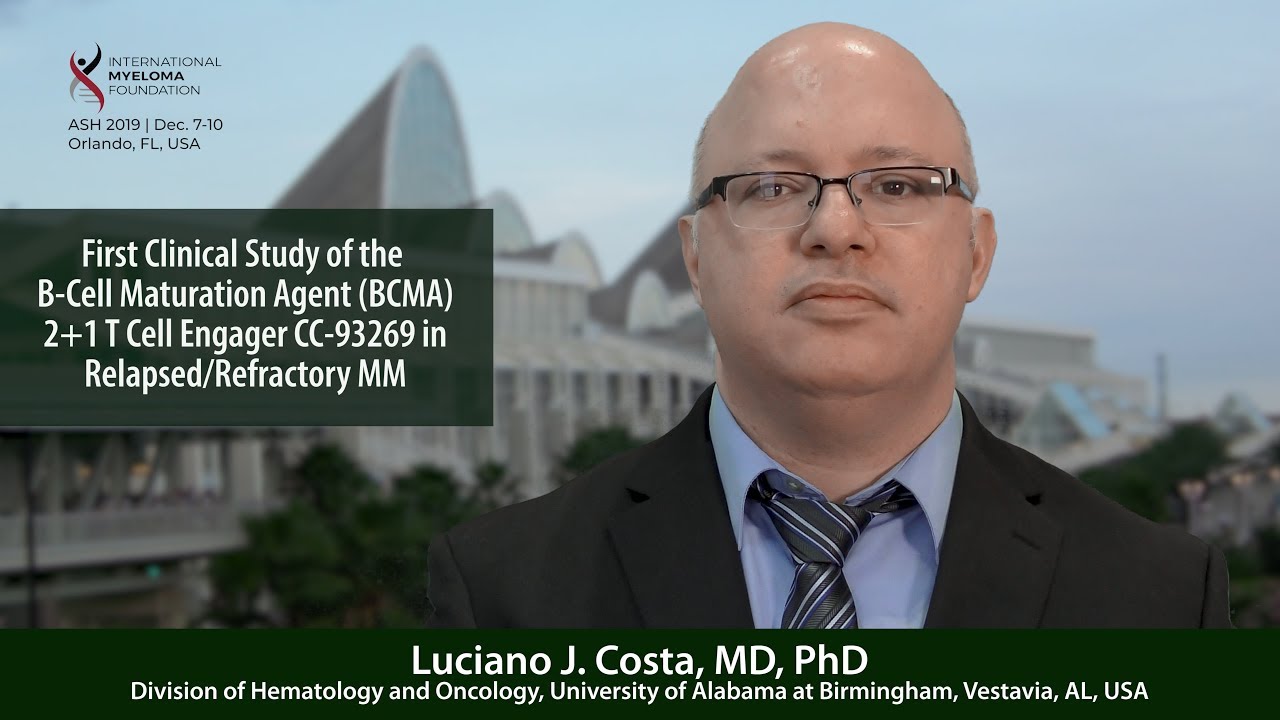 B-Cell Maturation Antigen (BCMA) 2+1 T-Cell Engager CC-93269 in Patients with Relapsed Refractory Multiple Myeloma
CC-93269, a 2+1 B-cell Maturation Antigen T-cell engager, shows a manageable safety profile and promising efficacy, including MRD-negative stringent complete responses in patients with heavily pretreated relapsed/refractory mulitple myeloma. The study continues to enroll in the dose escalation phase. Updated safety and efficacy data will be presented at the meeting.
---
ABOUT LUCIANO COSTA, MD
Luciano Costa, MD, is an Associate Professor of Medicine Blood and Marrow Transplantation and Cell Therapy Program at the University of Alabama in Birmingham, Alabama. His main areas of focus include strategies for hematopoietic stem cell transplantation in chronic lymphoproliferative disorders, the toxicity of hematopoietic stem cell transplantation, and population outcomes of hematologic malignancies. Visit Dr. Luciano Costa's full biography.
Previous Post
Top Promising Multiple Myeloma Research Presented at ASH 2019
Next Post
Outcomes in Multiple Myeloma Based on Comorbidities and Race