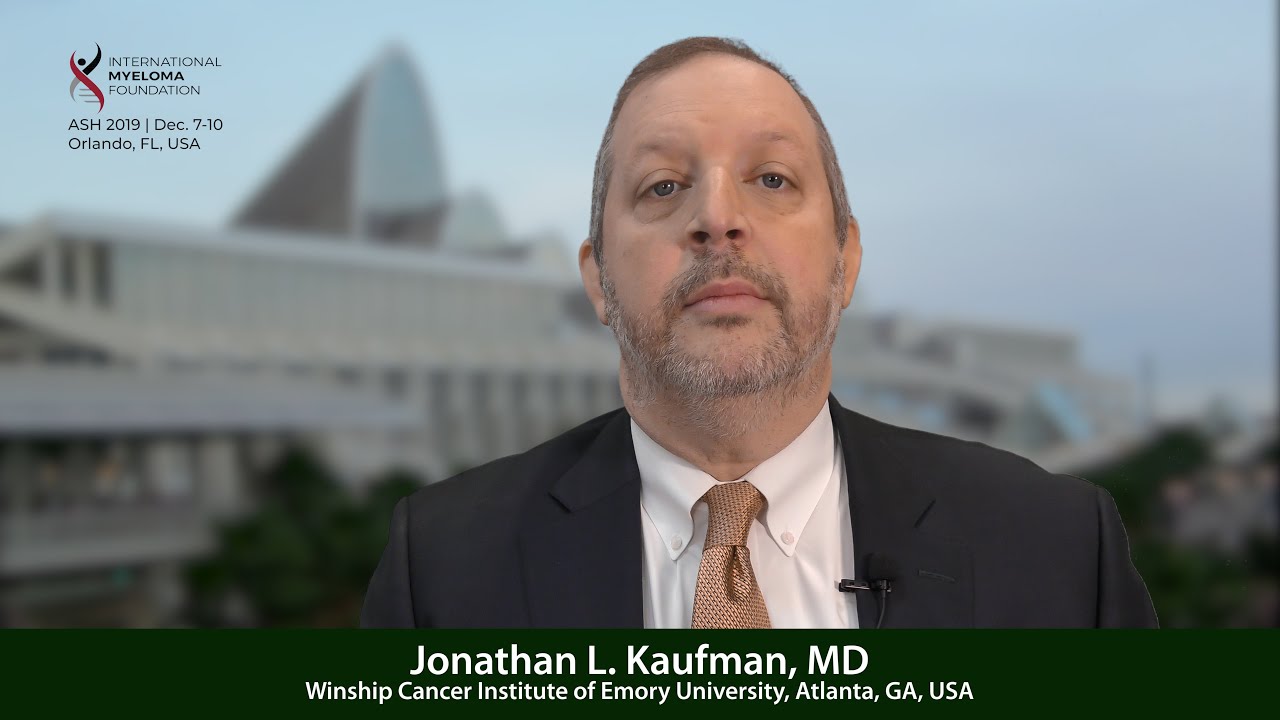 Safety and Efficacy of Venetoclax in Combination with Dexamethasone As Targeted Therapy for Patients with t(11;14) Relapsed/Refractory Multiple Myeloma
Background: Venetoclax (Ven) is a selective, small molecule inhibitor of anti-apoptosis protein Bcl-2 that has antitumoral activity against multiple myeloma (MM), notably those with translocation t(11;14). Dexamethasone (d) has shown to enhance the expression of BCL-2 and pro-apoptotic protein Bim, shifting its binding towards Bcl-2 and sensitizing MM cells to Ven. This Phase 1/2 open-label trial is evaluating the safety and efficacy of the combination of venetoclax plus dexamethasone as a therapeutic approach to improve clinical outcomes in patients with t(11;14) Relapsed/Refractory (R/R) MM.
Conclusion: In both phases of this study, venetoclax plus dexamethasone was efficacious and demonstrated tolerable safety in pts with t(11;14) R/R MM. These results support further investigation of Ven combinations in this pt population. This combination is also being investigated in the ongoing phase III trial M13-494 (CANOVA) in t(11;14) positive R/R MM.
---
ABOUT JONATHAN L. KAUFMAN, MD
Jonathan L. Kaufman, MD, is Associate Professor and Associate Vice-Chair for Quality and Safety of the Department of Hematology and Medical Oncology at Emory University School of Medicine. Board-certified in hematology and medical oncology, Dr. Kaufman's practice includes treating multiple myeloma and amyloidosis patients at Emory University Hospital. He is also an active clinical and translational researcher in the fields of multiple myeloma, amyloidosis, and bone marrow transplant. Dr. Kaufman is a member of the Discovery and Developmental Therapeutics Research Program at Winship Cancer Institute. He also holds memberships with the American Society of Clinical Oncology and American Society of Hematology. Visit Dr. Jonathan Kaufman's full biography.
Previous Post
Outcomes in Multiple Myeloma Based on Comorbidities and Race
Next Post
Progression-Free Survival Analysis of Denosumab Vs Zoledronic Acid in Intent to Transplant Multiple Myeloma Patients Based on Treatment Regimen and Baseline Characteristics