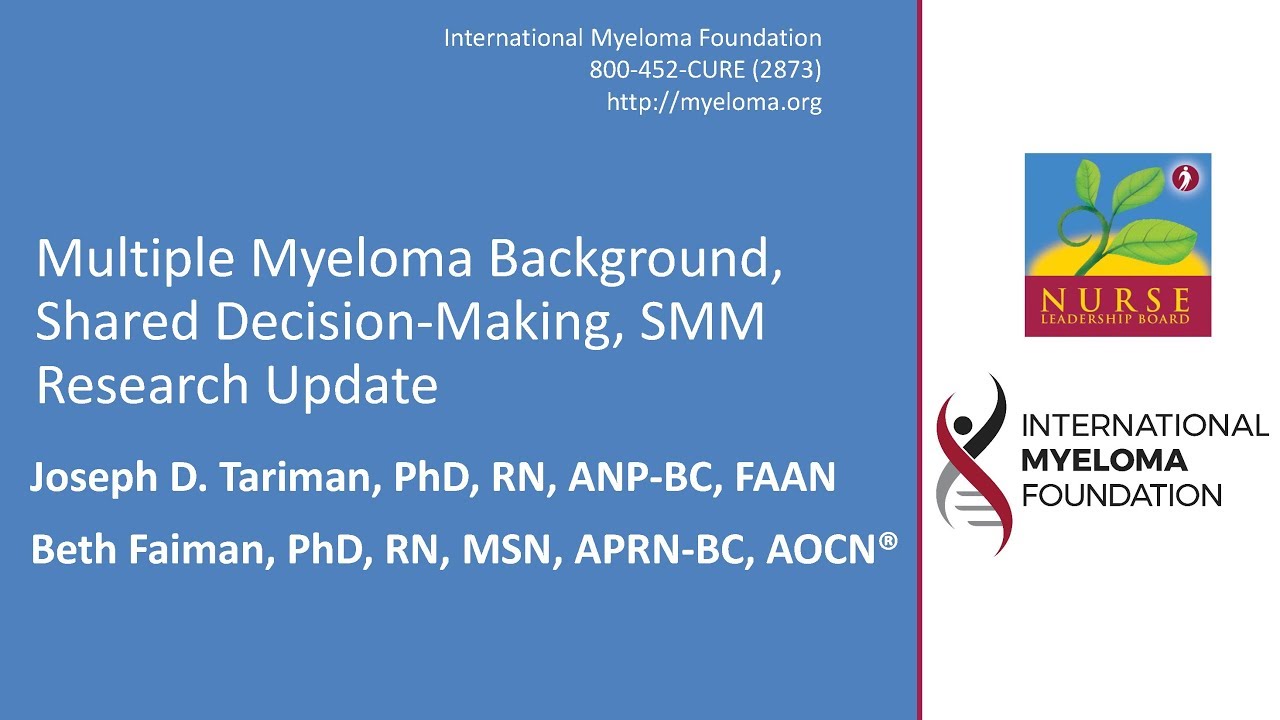 Multiple Myeloma Background, Shared Decision Making, and Smoldering Update
(click on the image above to play the video)
Recorded at the IMF Satellite Symposium that was held at the May 2018 Oncology Nursing Society's annual meeting, this video is the first in a three-part series on myeloma nursing. In this segment, Beth Faiman, PhD, RN, MSN, APRN-BC, AOCN (Taussig Cancer Insitute, Cleveland Clinic, Cleveland, OH) and Joseph Tariman, PhD, RN, ANP-BC, FAAN (DePaul University, Chicago, IL) discuss the background of multiple myeloma and the value of shared decision-making, as well as provide an update on smoldering multiple myeloma. 
---
This activity is supported by educational grants from Celgene Corporation, Janssen Biotech, Inc., administered by Janssen Scientific Affairs, LLC, and Takeda Oncology, and educational funding donation provided by Amgen Oncology
Previous Post
Can Kyprolis (carfilzomib) be administered once a week, rather than twice a week?