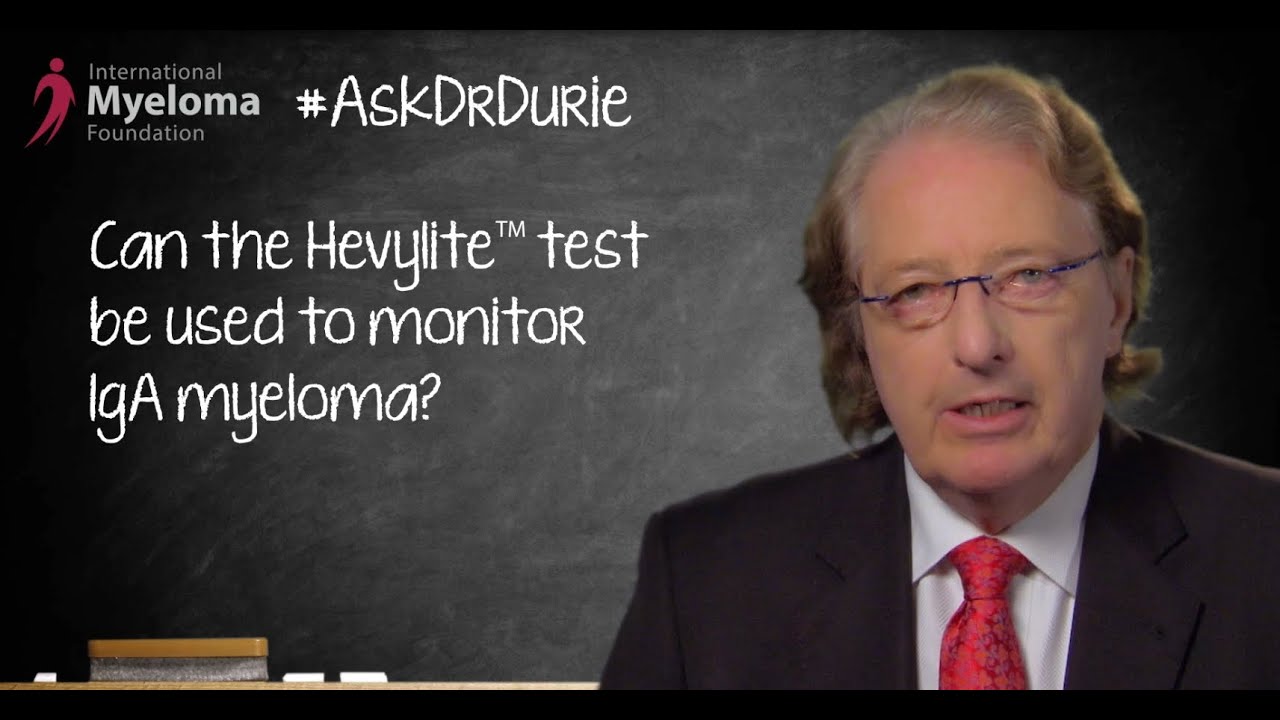 #AskDrDurie: Can the Hevylite™ test be used to monitor IgA myeloma?
Post date
October 19, 2015
In this week's episode of #AskDrDurie, Dr. Brian Durie of the IMF answers a patient question regarding IgA myeloma and tests used to monitor it, specifically the Hevylite™ test. Watch this video to learn all about Hevylite.

Dr. Brian G.M. Durie is the Chairman of the Board of Directors of the International Myeloma Foundation. He began studying multiple myeloma over 30 years ago, and is recognized around the world as one of the top myeloma doctors.
Previous Post
#AskDrDurie: What happens to stem cells once they are harvested?