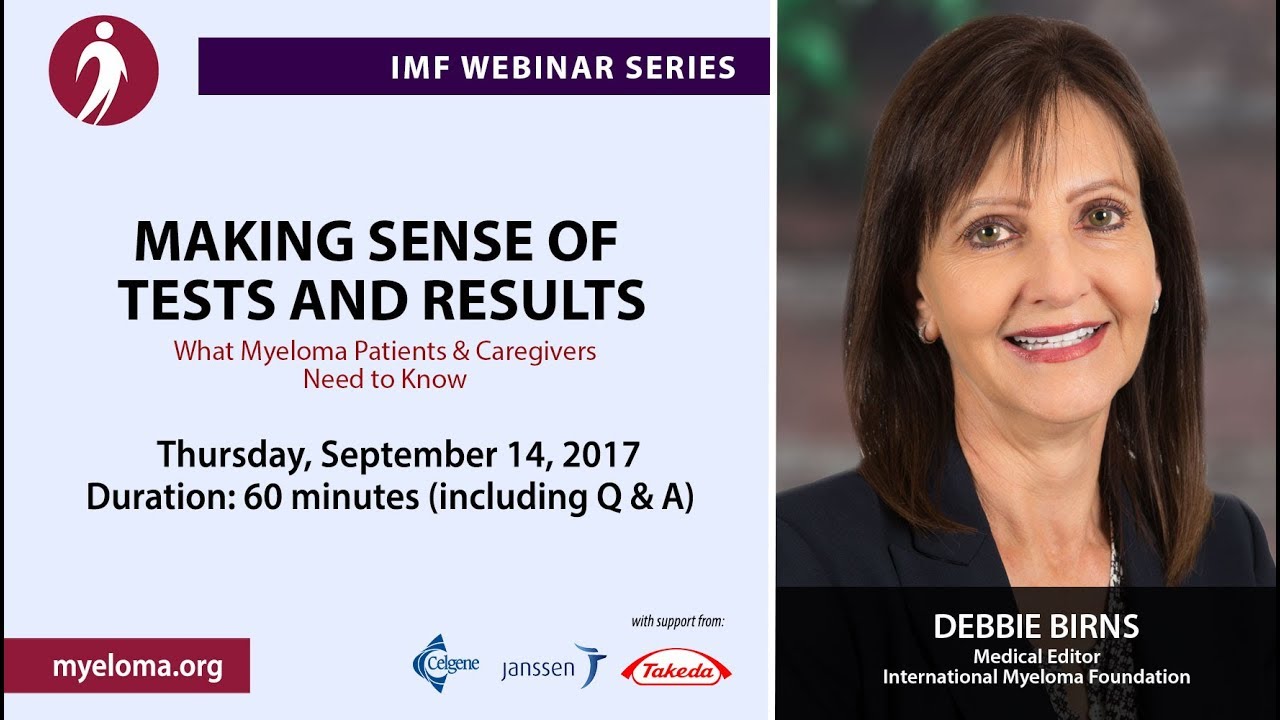 Making Sense of Tests and Results
click on the image above to watch the teleconference
(to view the webinar in fullscreen, click on the bottom right square icon beside the YouTube logo)
Join the IMF's Medical Editor Debbie Birns and Dr. Rafat Abonour for a "Living Well with Myeloma" webinar on Making Sense of Tests and Results. Debbie will outline the various tests that are used to diagnose myeloma, monitor response to treatment, and detect side effects.
Educational grant provided by: Celgene Corporation, Janssen Pharmaceuticals, Takeda Oncology
Previous Post
Has Minimal Residual Disease (MRD) testing been approved by the FDA yet?
Next Post
Can myeloma cells contaminate a patient's stem cells that are harvested for transplant?