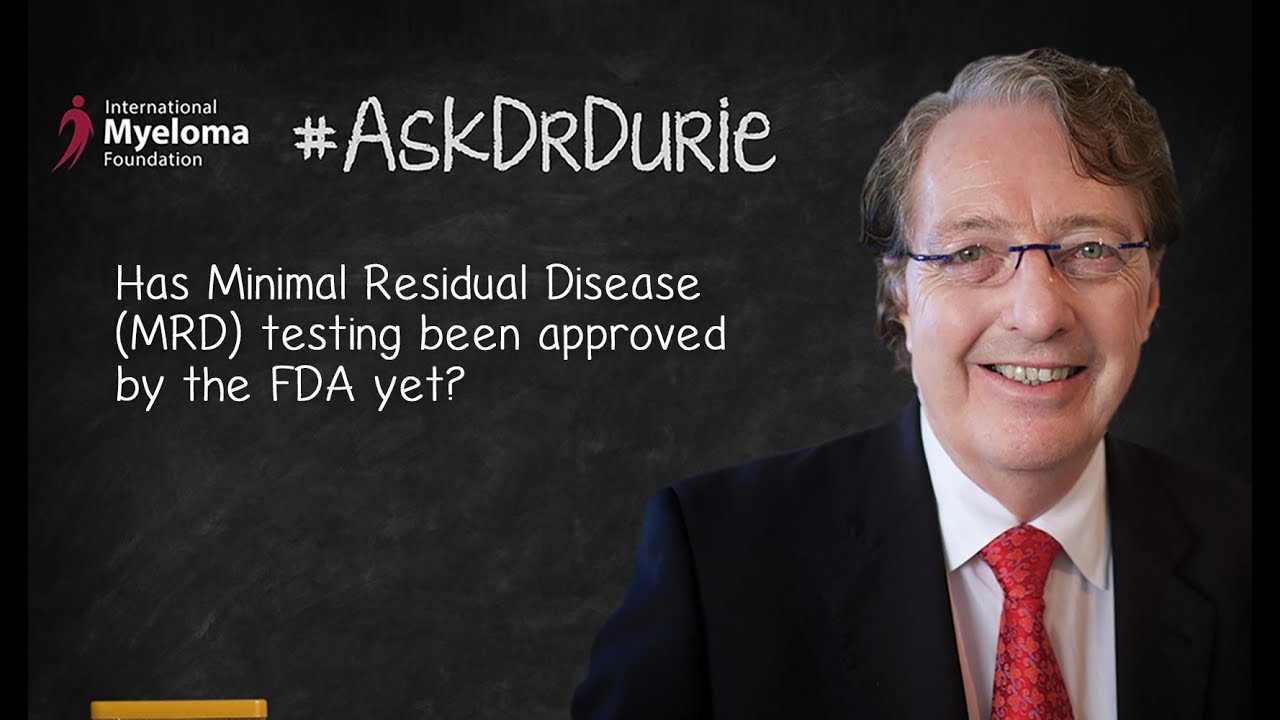 Has Minimal Residual Disease (MRD) testing been approved by the FDA yet?
Post date
August 17, 2017
In this week's video, Dr. Brian GM Durie explains that the FDA will soon consider MRD-testing as a surrogate endpoint for both newly diagnosed and relapsed myeloma patients. 
BOTTOM LINE:
​It is very likely that the FDA will approve both tests—NGS and NGF—within the next 1–2 years.
IMF Chairman and Co-Founder Brian G.M. Durie, MD welcomes your questions about the latest myeloma treatments, research, controversies and quality of life issues. If you have a question you think might be of interest to the myeloma community, please send to askdrdurie@myeloma.org!

For questions of a specific personal nature, please call the IMF InfoLine coordinators at 800.452.2873 or email them at infoline@myeloma.org. 
Previous Post
Gene Editing, Regulating DNA Sequencing Tests, and How Your Body Gets Its Energy
Next Post
Can myeloma cells contaminate a patient's stem cells that are harvested for transplant?