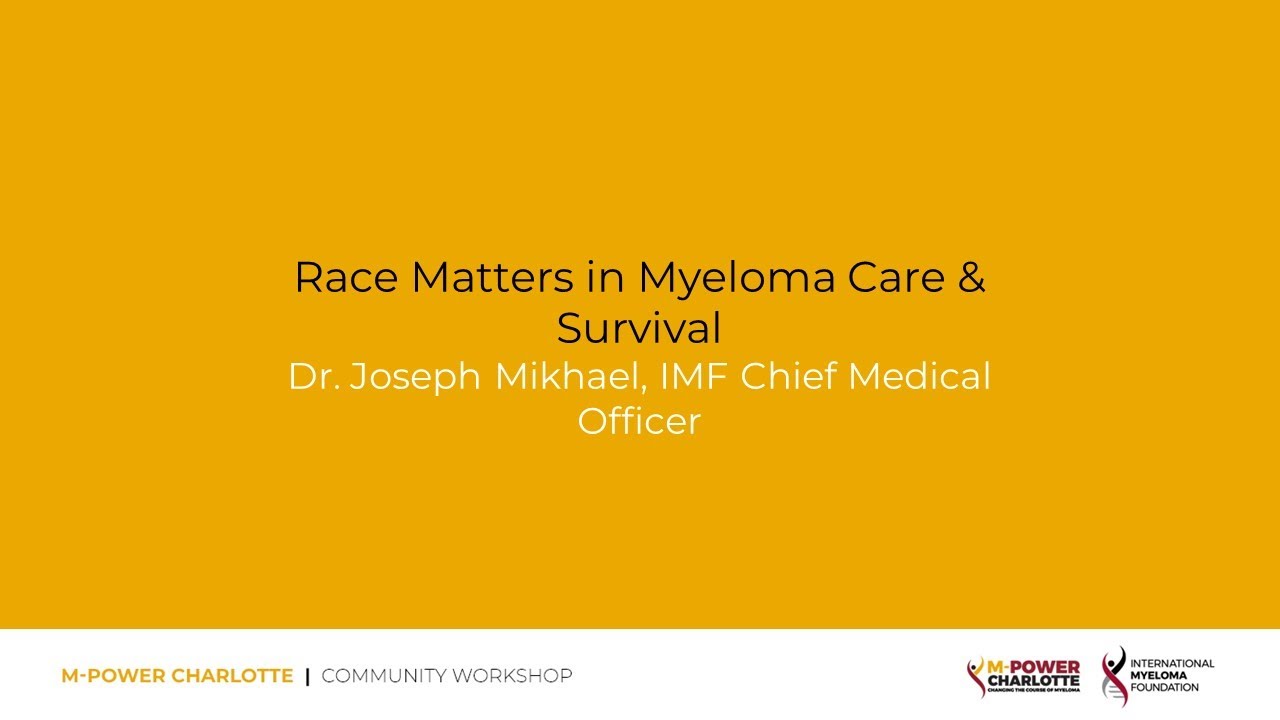 M-Power Charlotte Community Workshop
A Virtual Myeloma Workshop On Disparities in Myeloma Care and Survival
Learn about multiple myeloma, a disease more than twice as common in people of African descent as in whites.
This M-Power Charlotte virtual myeloma workshop includes:
"Myeloma for Patients Who Are Just Getting Started" to the latest in treatments and research. This comprehensive program also features a myeloma patient's story and a panel Q&A featuring questions from the live virtual event.
Workshop Topics:
---
with support from: Bristol Myers Squibb Foundation
Next Post
What is ide-cel and how can it benefit myeloma patients?