Is it safe to stop Xgeva (denosumab)?
In this week's video, Dr. Brian G.M. Durie discusses how denosumab works against RANK ligand and what happens when the treatment is suddenly stopped.
BOTTOM LINE:
Take caution when stopping denosumab. Talk to your doctor about the use of a bridging treatment such as Aredia® or Zometa® to prevent any harmful rebound effects.
IMF Chairman Brian G.M. Durie, MD welcomes your questions about the latest myeloma treatments, research, controversies and quality of life issues. If you have a question you think might be of interest to the myeloma community, please send to [email protected]!

For questions of a specific personal nature, please call the IMF InfoLine coordinators at 800.452.2873 or email them at [email protected]. 
Visit Myeloma bone disease: from biology findings to treatment approaches for more information.
Transcript:
This week's 'Ask Dr. Durie' is a question that comes from several patients in the last few months, and the question is: "Is it safe to stop denosumab?" And so, denosumab, trade name Xgeva, is an important new bone treatment, and this particular question is a very important one. And the immediate answer is, one should be quite cautious about suddenly stopping denosumab and definitely seek discussion and recommendations from your doctor. 
And so clearly, this is something that both patients and doctors need to understand clearly. The International Myeloma Working Group has realized this question and this concern, and we have been working hard to study a new database to come up with a list of the factors that are most important to be considered.
 
So, what is denosumab? Denosumab is a monoclonal antibody against rank ligand. And It has an effect which is very similar to bisphosphonates in that is shuts down the osteoclasts and the bone destruction going on in the bone marrow and the adjacent bone.
 
And so, the question is, what happens if you would suddenly stop the Denosumab? Well, it has a short action time and so, when you stop denosumab, then the impact against the osteoclasts stops right away. And so, there can be a problem which is called a rebound osteoclast activity. Which means that all of the favorable benefits which may have accumulated with the ongoing use of the Denosumab may be reversed if there is a sudden new bone destruction process that emerges.
And so, what does one do about this? Well, unfortunately, we don't have any clear large studies or broad recommendations. But what is clearly indicated is to consider, strongly consider, the use of a bisphosphonate, either Aredia® or Zometa® as a bridging treatment to bridge when you stop taking denosumab.
  
And so, the BOTTOM LINE, in this case, is, if you're going to stop denosumab for whatever reason, be quite cautious, talk to your doctor about it. And personally, in the absence of broad published recommendations, I would strongly recommend the use of a bridging treatment with either Aredia® or Zometa® to prevent any of this rebound effect that could be harmful to your bones.
---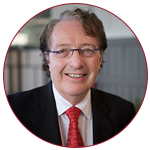 Dr. Brian G.M. Durie serves as Chairman of the International Myeloma Foundation and serves on its Scientific Advisory Board. Additionally, he is Chairman of the IMF's International Myeloma Working Group, a consortium of nearly 200 myeloma experts from around the world. Dr. Durie also leads the IMF's Black Swan Research Initiative®.
Previous Post
Relapsed Myeloma, Treatment for Relapsed Myeloma, Drugs in Development, Knowledge Post-Test