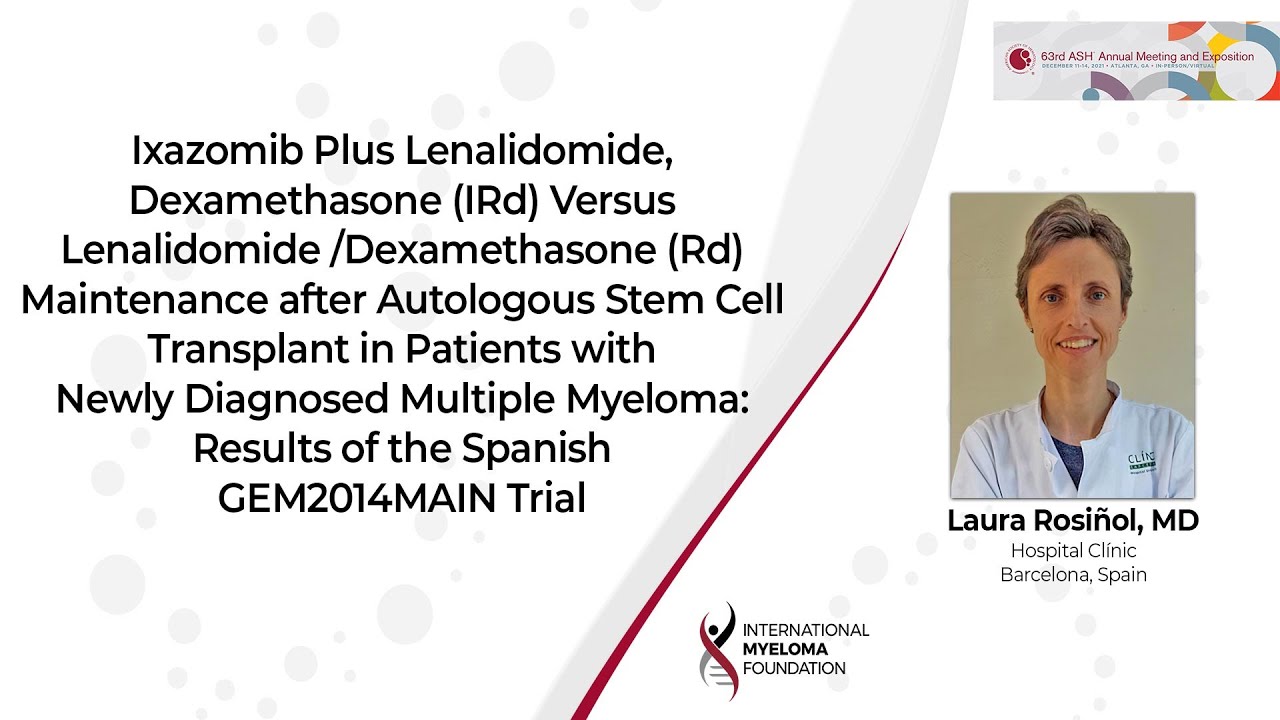 IRd Vs Rd Maintenance after Autologous Stem Cell Transplant in Newly Diagnosed Multiple Myeloma Pts: Results of the Spanish GEM2014MAIN Trial
The Spanish Myeloma Group (GEM) demonstrated that post-transplant maintenance with thalidomide plus bortezomib was superior to thalidomide alone, although this combination was associated with a high rate of peripheral neuropathy. Lenalidomide is currently the standard postransplant maintenance treatment, and its association with ixazomib, an oral proteasome inhibitor that does not cause peripheral neuropathy, could be of interest.
Conclusions
Maintenance therapy with lenalidomide and dexamethasone in patients homogeneously treated with VRD-GEM induction, ASCT and VRD-GEM consolidation resulted in a long PFS of 63% at 5 years from the start of maintenance. The addition of ixazomib did not result in a PFS benefit. This could be partially explained by the higher toxicity leading to dose reductions or discontinuation of ixazomib in the IRd arm.
ASH 2021: Abstract 466
Previous Post
Suboptimal Humoral and Cellular Immune Response to SARS-CoV-2 RNA Vaccination in Myeloma Patients Is Associated with Anti-CD38 and BCMA-Targeted Treatment
Next Post
Monoclonal Gammopathy of Undetermined Significance and COVID-19: Results from iStopMM