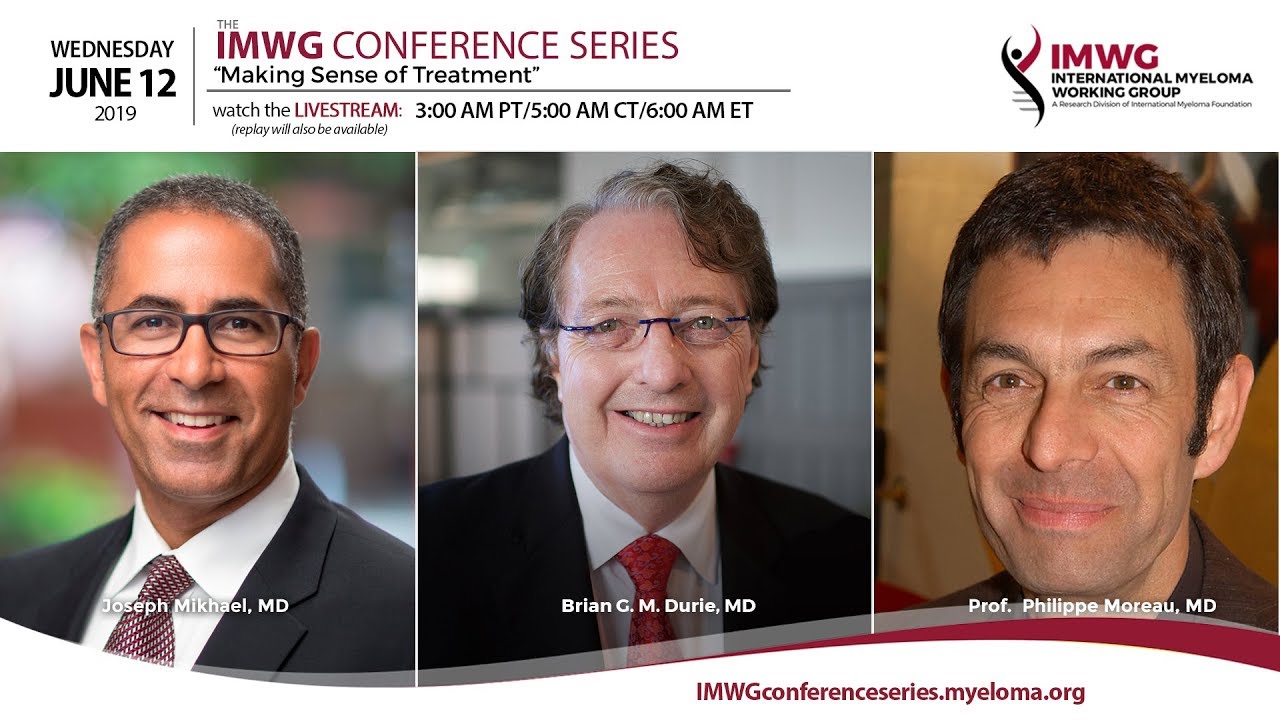 IMWG Conference Series: Amsterdam, Netherlands
Patients, caregivers, and doctors around the world can view the IMF's popular livestream IMWG Conference Series, "Making Sense of Treatment" from Amsterdam, Netherlands. IMF Chairman Dr. Brian G.M. Durie, Prof. Philippe Moreau  (University Hospital of Nantes - Nantes, France), and IMF Chief Medical Officer Dr. Joseph Mikhael distill, debate, and discuss the latest news and trends in the treatment of multiple myeloma from the 10th International Myeloma Working Group Summit. 
Topics Covered:
---
Thank you to our sponsors:
Takeda Oncology
Previous Post
IMF Co-founders Receive a Joint Honorary Doctorate in Recognition of Scientific Excellence
Next Post
What key abstracts were presented at ASCO and EHA 2019?