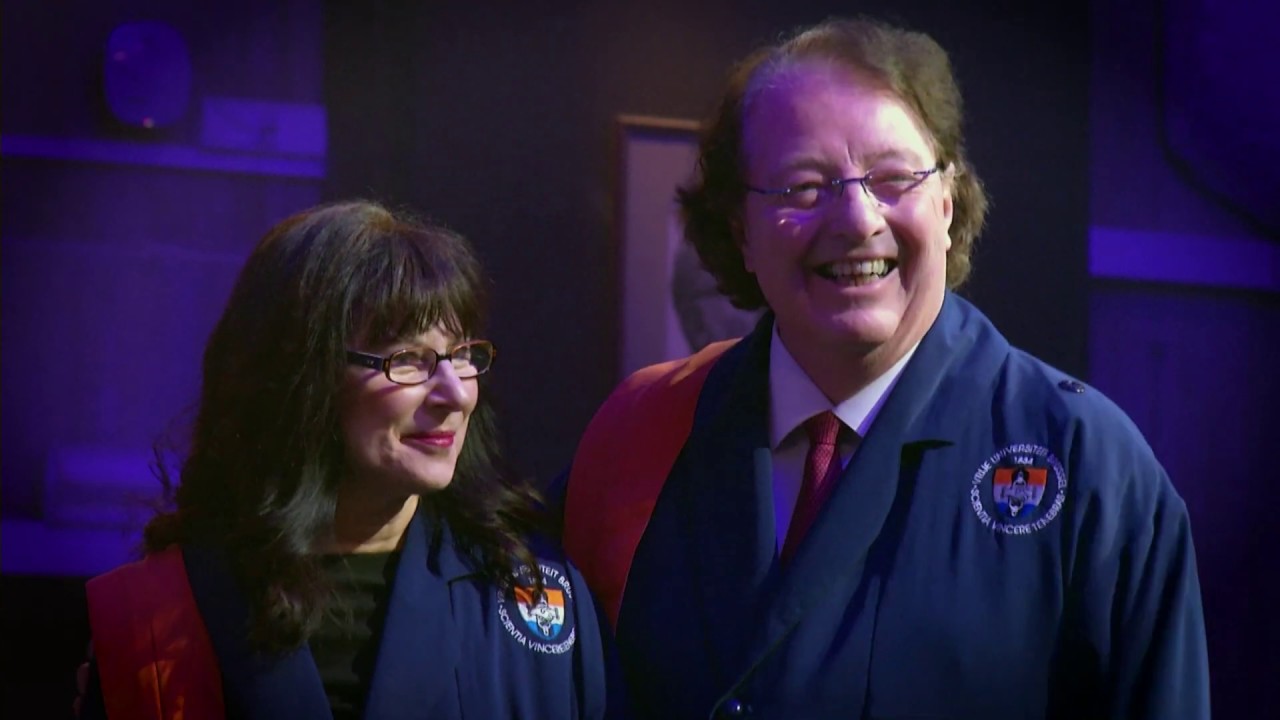 IMF Co-founders Receive a Joint Honorary Doctorate in Recognition of Scientific Excellence
In a ceremony on April 2, 2019 dedicated to "the beauty, the power, and the wisdom of science," International Myeloma Foundation (IMF) Co-founder and President, Susie Durie, and Chairman Brian G.M. Durie, MD were awarded a joint honorary doctorate for scientific excellence from the Vrije Universiteit Brussel (VUB) at a ceremony in Brussels, Belgium. Jacques Cousteau, Nelson Mandela, and Václav Havel are among past recipients of the award.
Previous Post
What factors indicate smoldering multiple myeloma (SMM) will progress to active myeloma?
Next Post
IMWG Conference Series: Amsterdam, Netherlands