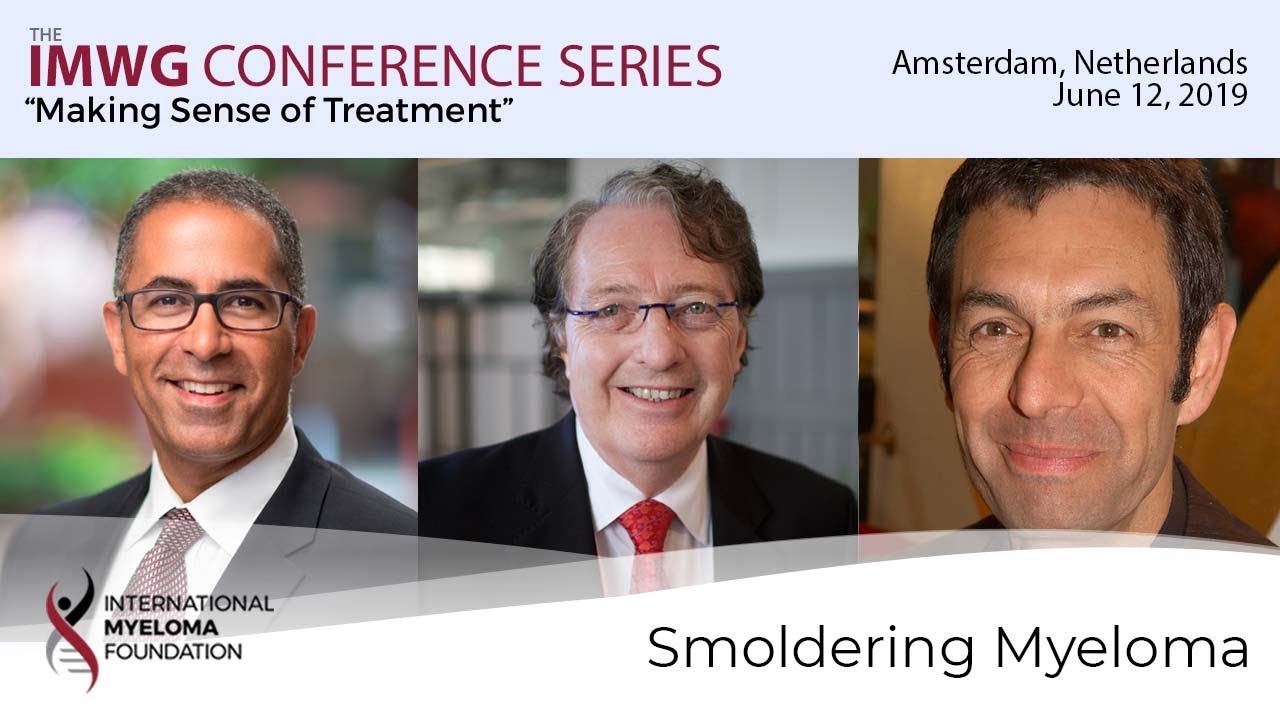 Smoldering Multiple Myeloma
In this video, IMF Chairman Brian G.M. Durie moderates a lively discussion with Dr. Joseph Mikhael (IMF Chief Medical Officer) and Dr. Philippe Moreau (University of Nantes - Nantes, France) about smoldering multiple myeloma.
This video is the first in a five-part series that focuses on making sense of multiple myeloma treatment based upon the newly obtained input from the American Society of Clinical Oncology (ASCO) and the International Myeloma Working Group 2019 Summit.
Topics Covered:
---
Thank you to our sponsors:
Takeda Oncology
Previous Post
What key abstracts were presented at ASCO and EHA 2019?