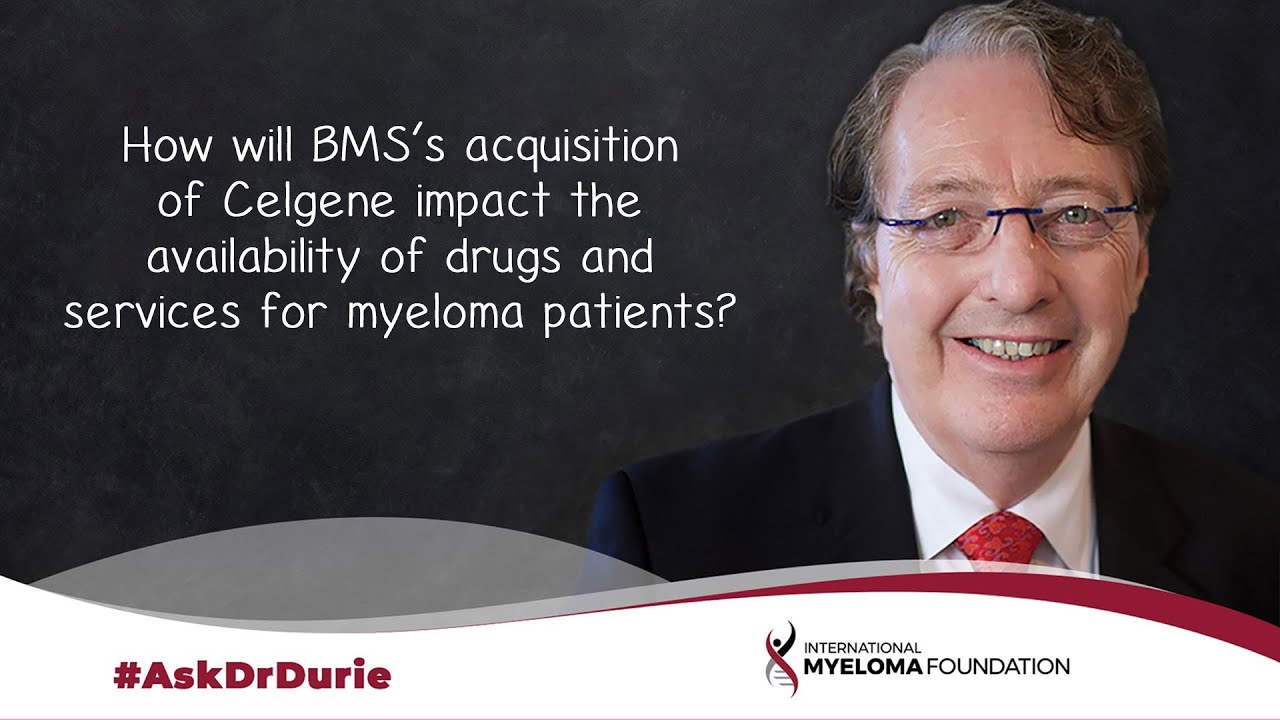 How will BMS's acquisition of Celgene impact the availability of drugs and services for myeloma patients?
In this week's video, Dr. Durie discusses how the acquisition of Celgene Corporation by Bristol-Myers Squibb will impact the lives of myeloma patients. 
BOTTOM LINE:
The availability of Revlimid and support services for myeloma patients should continue without any significant changes. Contact the IMF InfoLine if any issues arise. 
If you have a question that you'd like to suggest for a future episode of Ask Dr. Durie, please submit it to [email protected]. 
To reach the IMF InfoLine Coordinators, please call 800.452.2873 or email them at [email protected]. 
Transcript:

This week's "Ask Dr. Durie" comes from a patient who is anxious about the ongoing use of Revlimid®.
 
And, the question comes up because it has been announced that Celgene, the company which manufactures and distributes Revlimid, has been acquired by another pharmaceutical company called Bristol-Myers Squibb, BMS. And so, this acquisition of Celgene by BMS occurred just recently on November 21. And so, it is a highly legitimate question to ask, how will this impact the availability of drugs and services for patients?
 
And so, I think in the myeloma community, we have been very pleased to receive information and communications from several representatives from Celgene and BMS.
 
The first is from Dr. Agarwal, who is and will continue to be the medical lead for myeloma. He was the lead at Celgene and will continue to be the global medical lead for BMS. And, he writes that the ongoing support for clinical trials and the medical services will be continuing as is without major changes.  We also have communication from Kate Owen, who is the global operations lead for BMS. And she, also assures that operations will be continuing with the commitment to strongly support services for myeloma patients.
 
And, perhaps, most pertinent for this question, we also have communication from the global lead for advocacy indicating that there will be continuing patient support for myeloma patients.  And so, specifically, the key points for this questioner about Revlimid, Chad Saward, who has been the advocacy contact for Celgene, will be continuing in the US hematologic service area, and so, he will continue to be the point person to help in these patient advocacy areas.
 
The patient support services available online will be continued as is. And so, to get continued Revlimid support, it will be possible to go to those ongoing support services, including the financial support services, to get whatever has been utilized up to now.
And so, it's clear that from these several communications, there is a strong commitment to continue with research, medical programs, clinical trials, as well as to strongly support patient services. 
So, BOTTOM LINE, the availability of Revlimid should occur in a normal fashion, hopefully without any significant changes. I would, however, ask that any patients having issues, please contact the International Myeloma Foundation, but we want to know because all transitions, especially with big pharmaceutical companies, normally do have some bumps on the road, and we just don't know or anticipate exactly what those might be. But if any issues do emerge, please be sure to contact us, and we will do our very best to help you.
---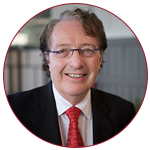 Dr. Brian G.M. Durie serves as Chairman of the International Myeloma Foundation and serves on its Scientific Advisory Board. Additionally, he is Chairman of the IMF's International Myeloma Working Group, a consortium of nearly 200 myeloma experts from around the world. Dr. Durie also leads the IMF's Black Swan Research Initiative®.
Previous Post
Efficacy and Tolerability of Ixazomib, Daratumumab and Low Dose Dex in Unfit and Frail NDMM Patients