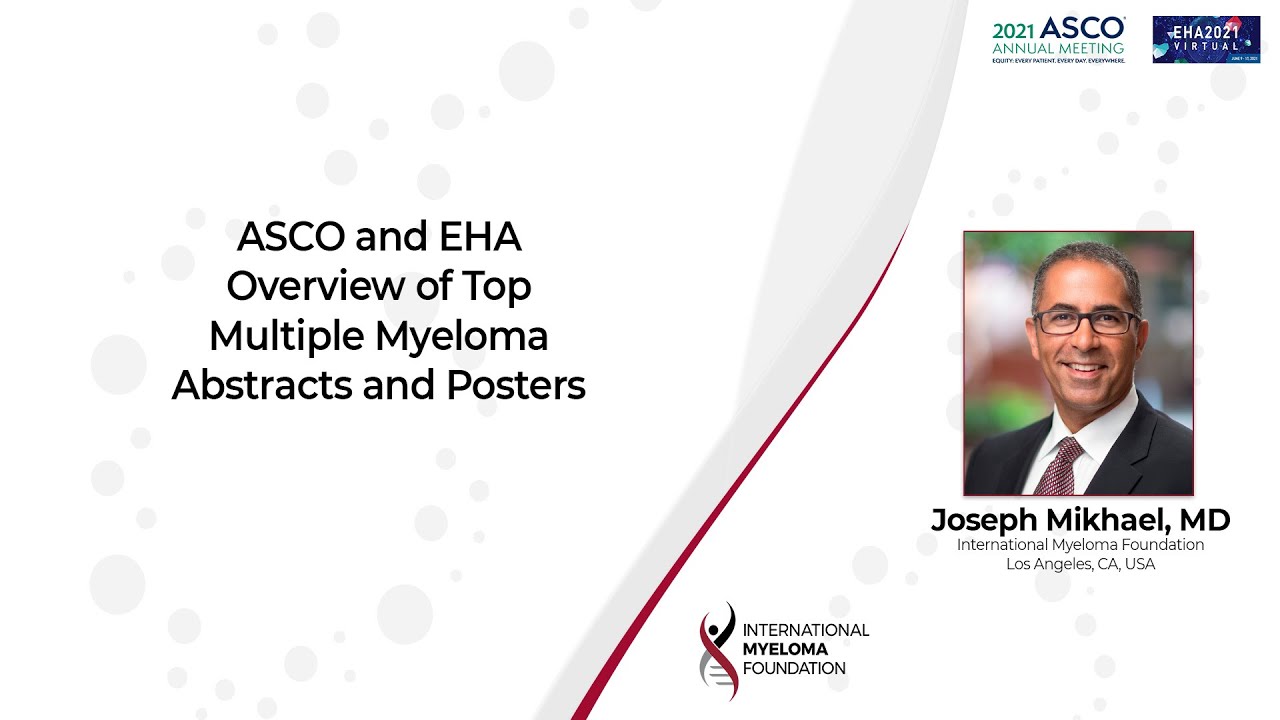 ASCO and EHA Overview of Top Multiple Myeloma Abstracts and Posters
Dr. Joseph Mikhael on 2021's Top Myeloma-Related ASH and EHA Abstracts
In this video, IMF Chief Medical Officer Dr. Joseph Mikhael (TGen, City of Hope Cancer Center – Scottsdale, AZ, USA) provides an overview of the top myeloma-related abstracts from the 2021 American Clinical Society of Oncology (ASCO) and 2021 European Hematology Association (EHA) annual meetings.
He discusses optimal induction therapies for myeloma, the continuous use of autologous stem cell transplant as a standard of care in myeloma, the role of maintenance therapy, and best options for high-risk multiple myeloma. Dr. Mikhael also covers CAR T-cell therapy and bispecific therapies.
He points to the results of MAIA study, a late-breaking abstract from the EHA meeting, to shed light on long-term management of the disease.
Previous Post
Updated Interim Analysis of the GMMG-CONCEPT Trial Investigating Isatuximab, Carfilzomib, Lenalidomide, and Dexamethasone (Isa-KRd) in Frontline Treatment of High-Risk Multiple Myeloma
Next Post
Efficacy and safety of elranatamab, a BCMA-CD3 bispecific antibody, in patients with relapsed or refractory multiple myeloma