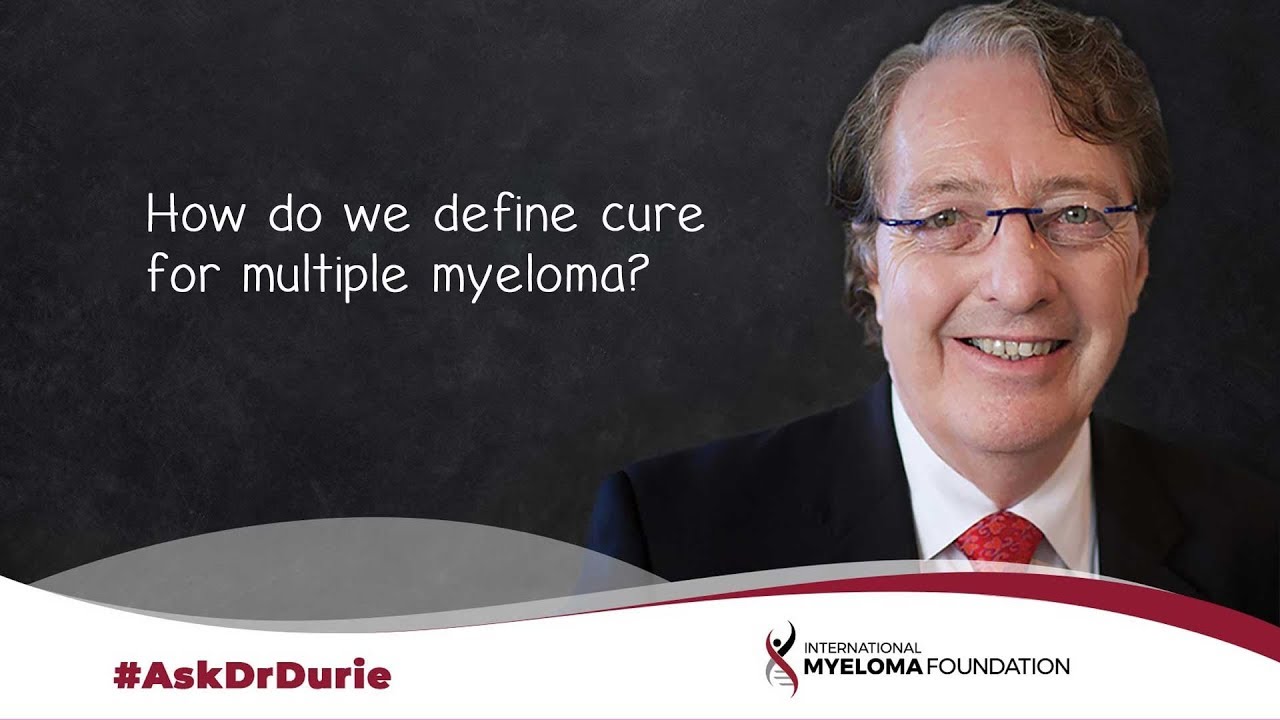 How do we define cure for multiple myeloma?
In this video, Dr. Brian G.M. Durie defines three types of potential cures for myeloma and describes how the IMF's Black Swan Research Initiative® may achieve one of these types of cures in the future.
BOTTOM LINE:
There are three ways cure can be considered: functional cure, relative survival, and true cure.
IMF Chairman Brian G.M. Durie, MD welcomes your questions about the latest myeloma treatments, research, controversies and quality of life issues. If you have a question you think might be of interest to the myeloma community, please send to [email protected]!

For questions of a specific personal nature, please call the IMF InfoLine coordinators at 800.452.2873 or email them at [email protected]. 
Transcript:
This week's "Ask Dr. Durie" comes from a patient who wants to know, "What is cure?" And this is a very reasonable question from a patient who has been watching this word used a lot on the internet in discussions about new treatments for myeloma. And, what do we really mean by cure for myeloma patients?
And so, there have been three ways of looking at what cure might mean for patients with myeloma. The first one that's been used for a number of years is what's called "Functional Cure." And this is a situation where a patient has had an excellent response to treatment but has a little bit of myeloma left but is stable and is in remission perhaps five years, ten years, or even twenty years from diagnosis, but clearly is not completely eradicated from having myeloma.   
The second type of way of looking at cure is to say that a myeloma patient has the same survival of a similar type of individual, of the same sex, of the same age, but who do not have myeloma. And this is called "relative survival" where the relative survival versus a matched individual without myeloma is the same. And so, this is also called a "cure fraction" in some publications. So, this is a second way of looking at cure.
The third way is what one could call true cure, where you have looked in every sensitive way that you can to try to find evidence of myeloma remaining in the body, using testing for minimal residual disease, using PET/CT scanning, every technique that we have to see if there is any evidence of myeloma and finding none, one can say that a patient may be truly cured.
And so, within the IMF and the International Myeloma Working Group, we have established the Black Swan Research Initiative®, which is really focused on trying to come up with a cure for myeloma patients.
The first part of this project was to develop testing, very, very sensitive testing for minimal residual disease, and this has certainly been achieved. And the second step has been to use particular combinations to treat patients with early disease, patients who have high-risk smoldering multiple myeloma. And two trials have been conducted already, the CESAR trial and the ASCENT trial. The CESAR trial is Kyprolis®, Revlimid®, and dexamethasone, plus autologous stem cell transplant. The ASCENT trial is the same, but with the addition of daratumumab and with the option to transplant or not transplant in this setting. And so, those trials are going forward, and the first ninety patients have in fact been treated in the CESAR trial with excellent results out at three years with approximately sixty percent of the patients having no evidence of minimal residual disease.
And so, it appears that through the Black Swan Research Initiative, we are strongly on the path towards achieving some form of cure for patients with multiple myeloma.
And so, the BOTTOM LINE is that a cure can be considered in a variety of ways, but perhaps the simplest way that I really like is to say that a myeloma patient grows old and dies from something other than myeloma. And this would be truly wonderful and truly meet any and every definition of cure.
---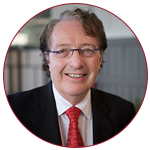 Dr. Brian G.M. Durie serves as Chairman of the International Myeloma Foundation and serves on its Scientific Advisory Board. Additionally, he is Chairman of the IMF's International Myeloma Working Group, a consortium of nearly 200 myeloma experts from around the world. Dr. Durie also leads the IMF's Black Swan Research Initiative®.
Previous Post
Myeloma 101: What does a newly diagnosed myeloma patient need to know?
Next Post
When undergoing multiple myeloma treatment, is it a good idea to save your best treatment options for later?