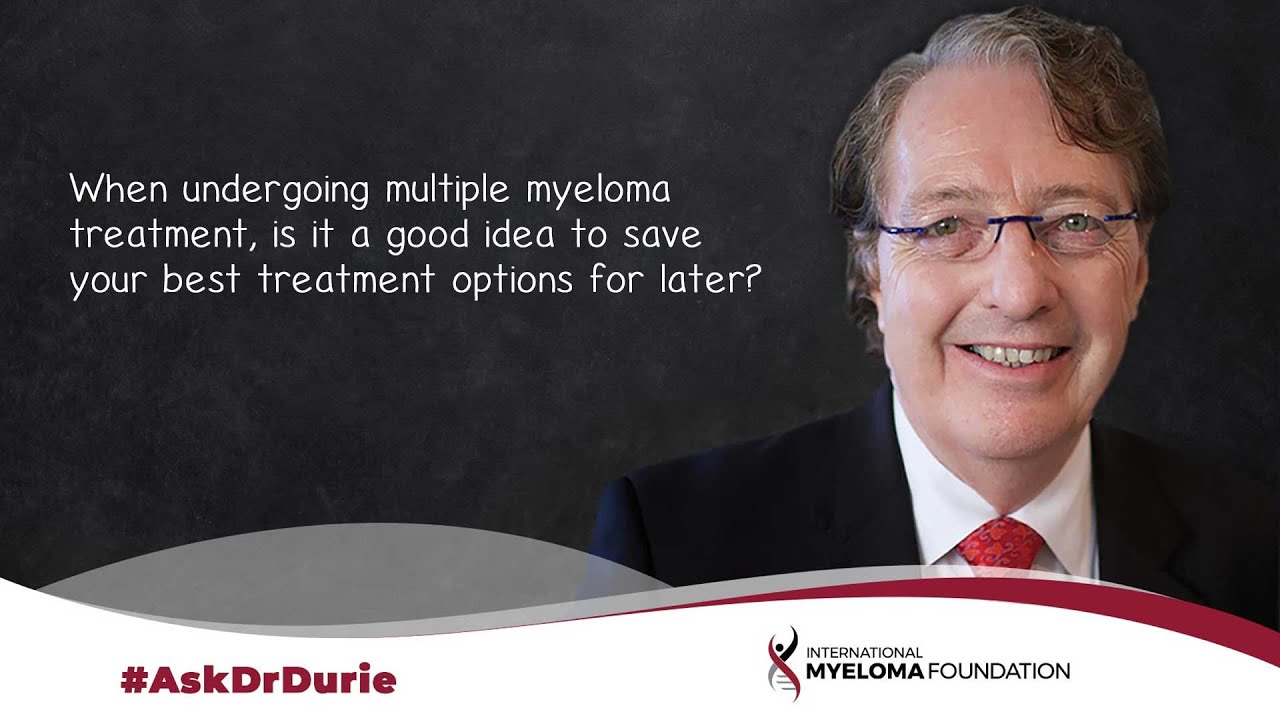 When undergoing multiple myeloma treatment, is it a good idea to save your best treatment options for later?
In this week's video, IMF's Chairman of the Board Brian G.M. Durie, MD, explains why patients should stick to their prescribed treatment regimens.
BOTTOM LINE:
The earlier you begin treatment with your best recommended therapy, the better the chances are for a more prolonged remission.
IMF Chairman Brian G.M. Durie, MD welcomes your questions about the latest myeloma treatments, research, controversies and quality of life issues. If you have a question you think might be of interest to the myeloma community, please send to [email protected]!

For questions of a specific personal nature, please call the IMF InfoLine coordinators at 800.452.2873 or email them at [email protected]. 
Transcript:
This week's "Ask Dr. Durie" comes from a patient who wants to know, "Is saving for later a good idea?" And so, what this patient is referring to is upcoming choices for the treatment of his relapsed myeloma with the notion that maybe a particularly good treatment let's say daratumumab, the monoclonal antibody against CD38, which works extremely well, whether it would be good to use that as part of an upcoming treatment or perhaps save it for a later treatment choice.  
And so, this is a very reasonable question, but it is important to keep in mind that here in 2019 and moving into 2020, the right answer is probably never to really save your best option for later. And the main reason for saying that is that if you follow along with the disease with myeloma, over time new clones emerge and resistance to treatment can emerge. And so, what this means is that the sooner that you use your best treatment the best chance you'll have to nip things in the bud and prevent the development of new and potentially resistant clones.
And so, actually the best way to move forward is to use your best option, your best combination at your earliest possible opportunity to achieve the best results at that point. Because we know that will produce the best and the longest remission and move forward from there.
Now occasionally, there may be a preference to say that you don't want to do a particular treatment. For example, autologous stem cell transplant because that may be a tough and difficult choice. And so, although that could be a good option, in that case it could be just fine to delay that for the future.
But setting that scenario aside, the BOTTOM LINE is that in the big picture right now it really is ideal to go ahead and use your best choice to have the best outcomes now. And then, leave the future to the better choices that may be emerging, coming along with all of the new novel agents coming through development.
---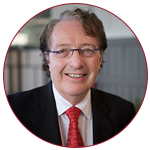 Dr. Brian G.M. Durie serves as Chairman of the International Myeloma Foundation and serves on its Scientific Advisory Board. Additionally, he is Chairman of the IMF's International Myeloma Working Group, a consortium of nearly 200 myeloma experts from around the world. Dr. Durie also leads the IMF's Black Swan Research Initiative®.
Next Post
If a drug is not working in a current combination therapy, can it be used as part of another combination?