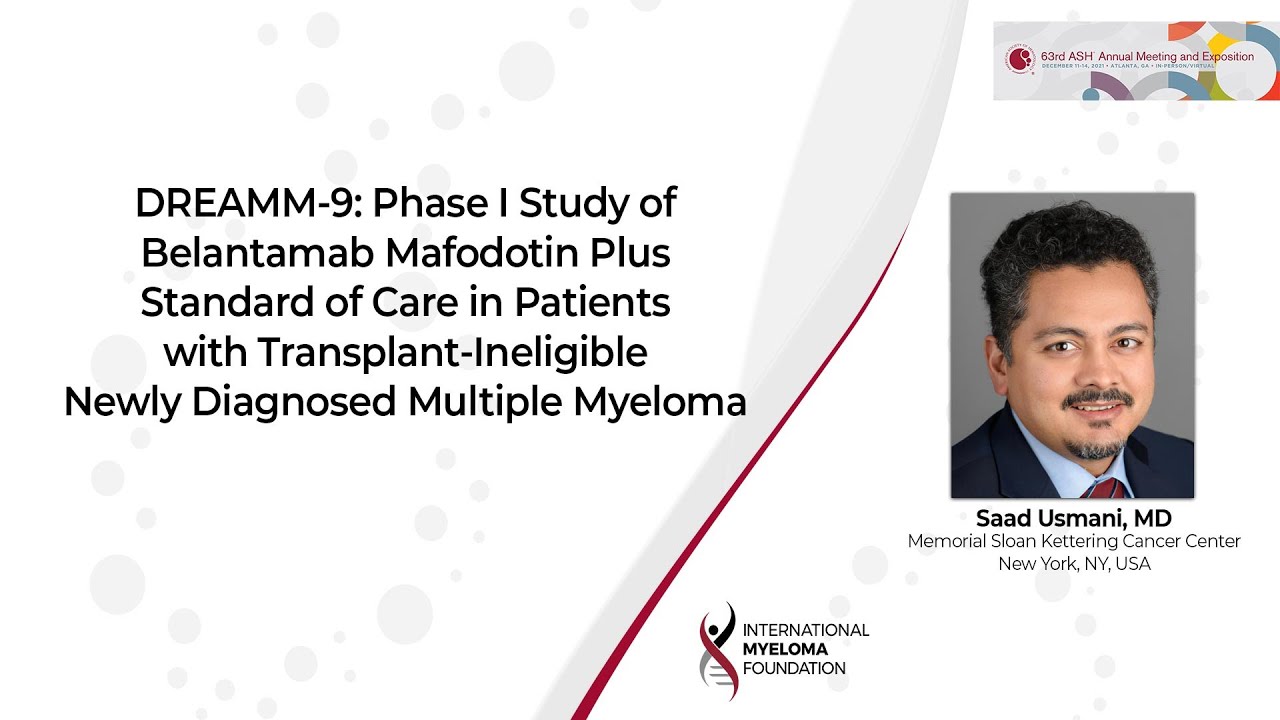 DREAMM-9: Phase I Study of Belantamab Mafodotin Plus Standard of Care in Patients with Transplant-Ineligible Newly Diagnosed Multiple Myeloma
The bortezomib, lenalidomide, and dexamethasone (VRd) regimen is an acceptable standard of care (SoC) for both transplant-eligible and transplant-ineligible newly diagnosed multiple myeloma (TI NDMM). Ongoing development of novel therapies and combinations strive to improve survival outcomes beyond what is expected from SoC. Belantamab mafodotin (belamaf) is a B-cell maturation antigen-binding antibody-drug conjugate that eliminates myeloma cells by a multimodal mechanism and has demonstrated durable responses in patients with relapsed/refractory multiple myeloma (RRMM). Preclinical evidence of belamaf in combination with bortezomib or lenalidomide suggests enhanced anti-myeloma activity, providing rationale for this treatment combination. We report the preliminary findings of belamaf + VRd for TI NDMM patients.
Conclusion:
Preliminary data suggest addition of belamaf to VRd did not reveal new safety signals and demonstrates high response rates, albeit with short follow-up. The study is ongoing to confirm safety and evaluate the efficacy of belamaf + VRd. Updated data for cohort 1 will be reported at the congress.
ASH 2021: Abstract 2738
Previous Post
Impact of Chromosome 1 Abnormalities Among Patients with Newly Diagnosed Multiple Myeloma: A Subgroup Analysis from the ENDURANCE Trial
Next Post
Understanding CAR T Therapy for the Treatment of Multiple Myeloma