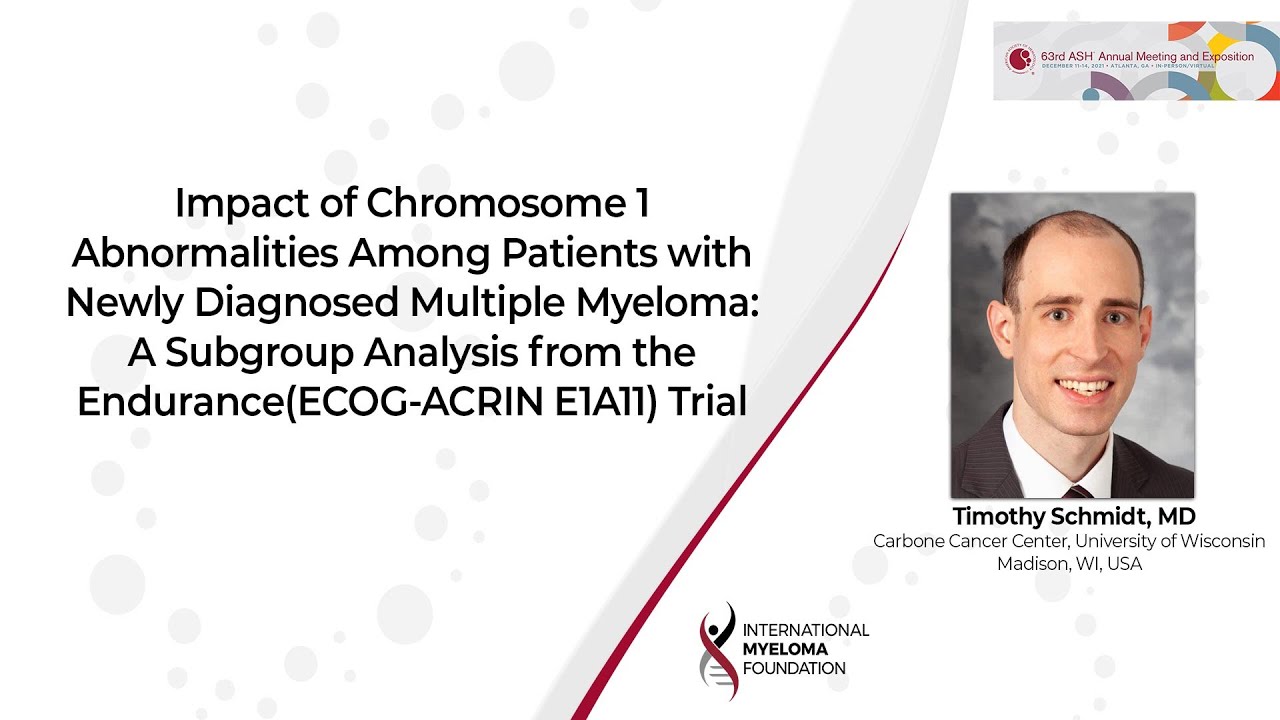 Impact of Chromosome 1 Abnormalities Among Patients with Newly Diagnosed Multiple Myeloma: A Subgroup Analysis from the ENDURANCE Trial
Extra copies of the long arm of chromosome 1 (+1q) and deletion of its short arm (del1p) are associated with high risk features in multiple myeloma (MM), but the prognostic impact of +1q and/or del1p among pts with conventionally defined standard risk cytogenetics is unclear. Whether treatment with carfilzomib (K) may be more effective than bortezomib (V), in combination with lenalidomide (R) and dexamethasone (d), among pts with chromosome 1 abnormalities (C1A) is also unknown.
Conclusion:
Gain1q, amp1q, and del1p confer inferior PFS among pts with otherwise standard risk features treated with standard triplet induction therapies without upfront transplant. While acknowledging the limitations of a post hoc subgroup analysis and the need for additional follow up, KRd may overcome the negative OS impact among pts with gain1q and del1p, but not among pts with amp1q. Pts with +1q and del1p should be considered to have high risk MM and considered for enrollment in clinical trials using novel strategies aimed at improving outcomes in high risk pts.
ASH 2021: Abstract 467
Previous Post
Safety and Efficacy of Fully Human BCMA CAR T Cells in Combination with a Gamma Secretase Inhibitor
Next Post
DREAMM-9: Phase I Study of Belantamab Mafodotin Plus Standard of Care in Patients with Transplant-Ineligible Newly Diagnosed Multiple Myeloma