Does the type of myeloma impact the choice of treatment?
In this week's episode of #AskDrDurie, IMF Chairman Dr. Brian G.M. Durie looks at the factors of myeloma that affect the choice of treatment, including the type of myeloma and any chromosome abnormalities, as well as genetic testing done on the patient.
---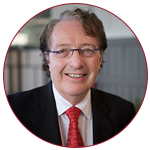 Dr. Brian G.M. Durie serves as Chairman of the International Myeloma Foundation and serves on its Scientific Advisory Board. Additionally, he is Chairman of the IMF's International Myeloma Working Group, a consortium of nearly 200 myeloma experts from around the world. Dr. Durie also leads the IMF's Black Swan Research Initiative®.
Previous Post
Dr. Durie, what is your perspective on the discussion about the cost of cancer drugs?
Next Post
What are myeloma treatment options for a patient with bipolar disorder?