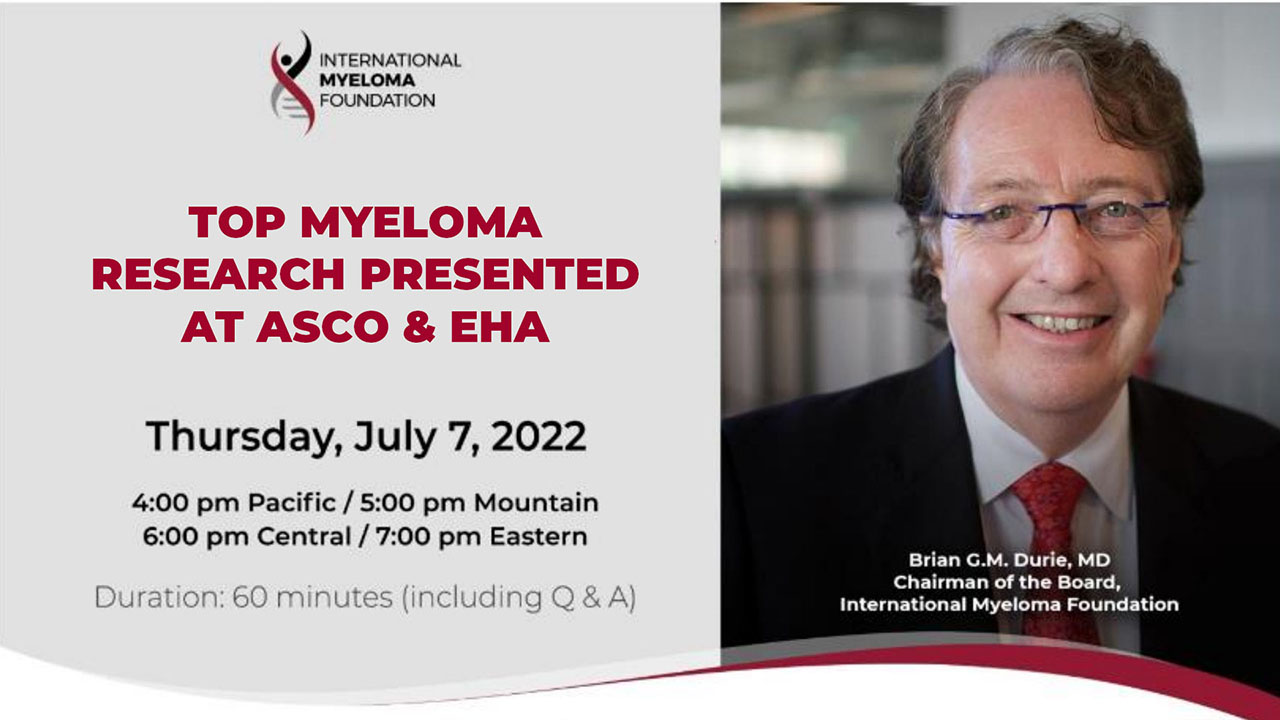 Best of 2022 ASCO & EHA Webinar
What's new in myeloma research?
IMF Chairman Dr. Brian G.M. Durie discusses some important new findings from the 2021 American Society of Clinical Oncology (ASCO) annual meeting that took place virtually from June 4-8 this year, and from the subsequent European Hematology Association's (EHA) annual meeting. He highlights scientific abstracts from these meetings that discuss the following topics:
Immune therapies, including CAR T-cell therapies and bispecifics
Four-drug combinations, including those that add daratumumab to current three-drug regimens
Treatment of high-risk disease
The benefits of whole-body MRI versus PET/CT scans in baseline imaging studies
The emerging role of mass spectrometry for low-level disease monitoring
Dr. Durie explains this data in approachable terms that patients and caregivers can use in their everyday care decision-making. You won't want to miss this essential webinar. At the end of the presentation, participants will have time to ask questions.


---
With Support from:
Bristol-Myers Squibb, GSK, Janssen Oncology, Karyopharm, Sanofi
Previous Post
Should patients use mass spectrometry to measure myeloma protein levels?
Next Post
Top Multiple Myeloma Abstracts Presented at ASCO and EHA 2022