No definitive evidence exists for the higher incidence of myeloma in African Americans.
Studies cite the following reasons:
There is a documented, higher incidence of myeloma in Africa.1
"A family history of blood cancers is also associated with increased risk that is stronger among Black people than White people."

2

"Higher rates of obesity among Black people may contribute to the racial disparity for myeloma, especially among women."2
b
Image Left
Floating Circles
African Americans are younger at diagnosis by about 5 years.
Some evidence suggests the biology of myeloma may be different in African Americans when compared to white Americans.3 Furthermore, African Americans are younger at diagnosis by about 5 years.4
b
Image Left
White
a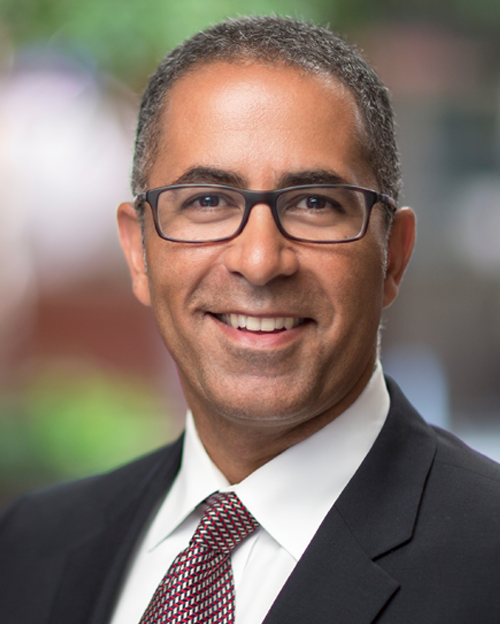 Dr. Joseph Mikhael
IMF Chief Medical Officer
Berry
"Previous studies have shown that African Americans have differences in the biology of myeloma. They are diagnosed 5 years younger on average, are more likely to have the standard-risk cytogenic feature of t(11;14), and are less likely to have the high-risk cytogenetic feature of deletion 17p,"
Research From the 2021 American Society of Hematology (ASH) Meeting
In the in the 2022 Winter Edition of Myeloma Today, Dr. Mikhael pointed to three abstracts from the ASH 2021 meeting that identified three biological differences of how myeloma presents in African Americans:5
ASH abstract 152 (the PROMISE clinical trial) was a large screening study that showed us that 10% of African Americans over the age of 40 have monoclonal gammopathy of undetermined significance (MGUS), and the percentage may be even higher with more sophisticated testing techniques.
Abstract 402 noted differences in mutation profiles in African Americans.
Abstract 4121 proposed that historical risk stratification with cytogenetics may not be as influential in African American patients.
b
Image Left
Light Stone
More Data Is Needed
Genetic studies are ongoing to better understand how myeloma may be different in African Americans.3
b
Image Left
White
Click to view footnotes
1. Acquah ME, Hsing AW, McGuire V, Wang S, Birmann B, Dei-Adomakoh Y. "Presentation and survival of multiple myeloma patients in Ghana: a review of 169 cases." Ghana Med J. 2019 Mar;53(1):52-58. doi: 10.4314/gmj.v53i1.8. PMID: 31138944; PMCID: PMC6527826.
2. "Myeloma." American Cancer Society, Cancer Statistics Center, 2018, https://cancerstatisticscenter.cancer.org/?_ga=2.206522640.2020590099.1664383872-1499661037.1664383871#!/cancer-site/Myeloma
3. Baker, Angela et al. "Uncovering the biology of multiple myeloma among African Americans: a comprehensive genomics approach." Lymphoid Neoplasia, April 18, 2013, https://ashpublications.org/blood/article/121/16/3147/31636/Uncovering-the-biology-of-multiple-myeloma-among.
4. Mikhael, J. "Race Matters in Myeloma Care and Survival." M-Power New York City. https://m-powernewyork.myeloma.org/
5. Mikhael, J. "M-Power Facebook Live: Studies on Disparities in Myeloma Presented at ASH." Myeloma Today, Winter 2022. https://www.myeloma.org/resource-library/myeloma-today-winter-2022.
---
With educational support from:
Amgen, Bristol-Myers Squibb, Genentech, GlaxoSmithKline, Janssen, Karyopharm Therapeutics, Oncopeptides, Sanofi, Takeda Oncology and The Binding Site
The M-Power Initiative
Explore the IMF's M-Power Project. Partnered with cities across the U.S., this project aims to eliminate health disparities and create better and more equitable access to healthcare for all.
d
Image Left
White