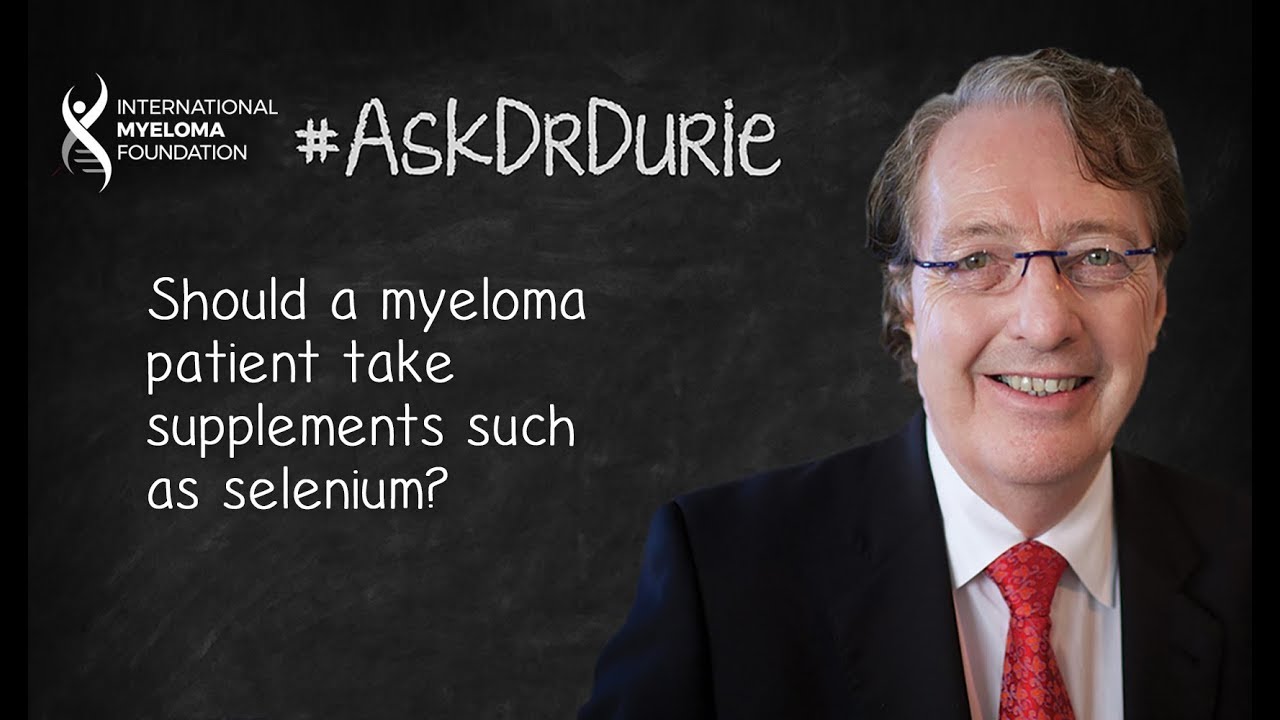 Should a myeloma patient take supplements such as selenium?
Post date
January 18, 2018
In this week's video, Dr. Brian G.M. Durie explains why myeloma patients should discuss the use of supplements with their doctors.
BOTTOM LINE:
​Stop unnecessary supplements that may have harmful side effects or may interfere with ongoing myeloma treatments.
IMF Chairman and Co-Founder Brian G.M. Durie, MD welcomes your questions about the latest myeloma treatments, research, controversies and quality of life issues. If you have a question you think might be of interest to the myeloma community, please send to askdrdurie@myeloma.org!

For questions of a specific personal nature, please call the IMF InfoLine coordinators at 800.452.2873 or email them at infoline@myeloma.org. 
Previous Post
Is Putting the Care Back into Healthcare the Answer?
Next Post
Drug price disruption: Will the new Amazon deal have an impact?