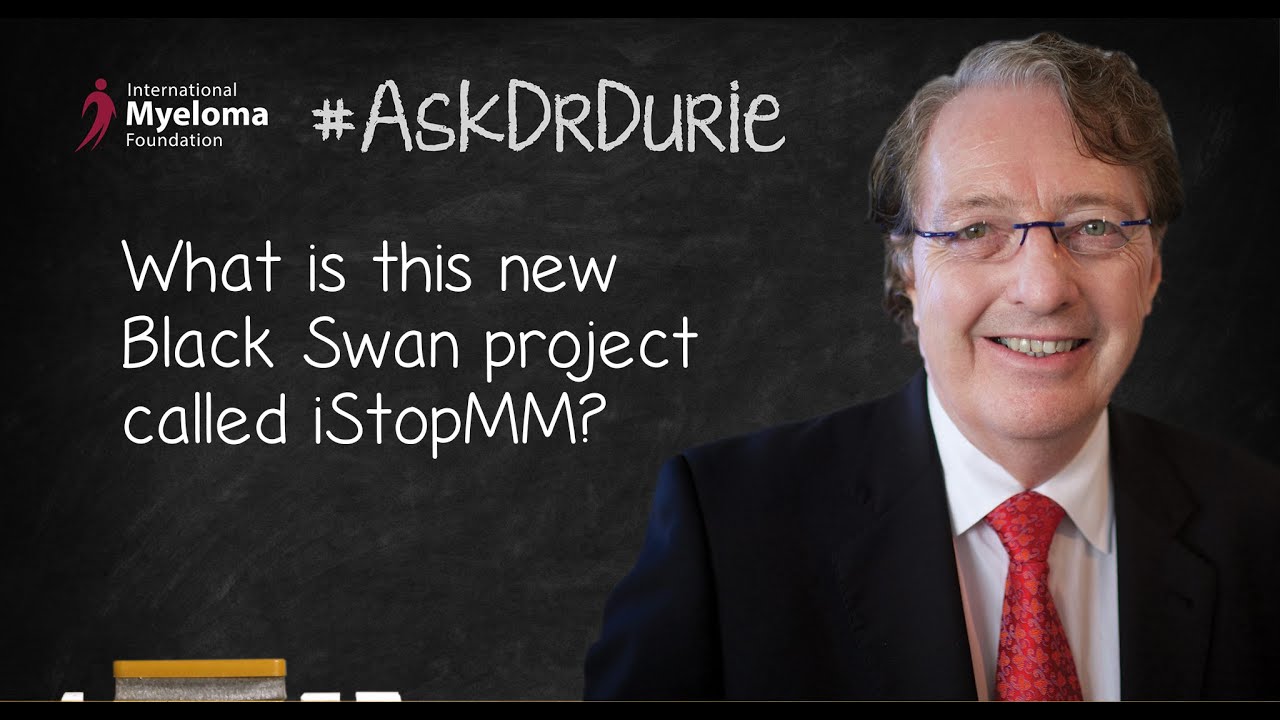 What is this new Black Swan project called iStopMM?
In this week's video, Dr. Brian G.M. Durie describes how the iStopMM study aims to prevent myeloma in the entire adult population of adults who are age 40 or over in Iceland. 

BOTTOM LINE: 

While a seemingly lofty goal, iStopMM may bridge the pathway to eliminating myeloma.
Previous Post
What is the new Black Swan project that studies families with myeloma?
Next Post
#AskDrDurie: How long does it take to assess if a particular treatment is working?