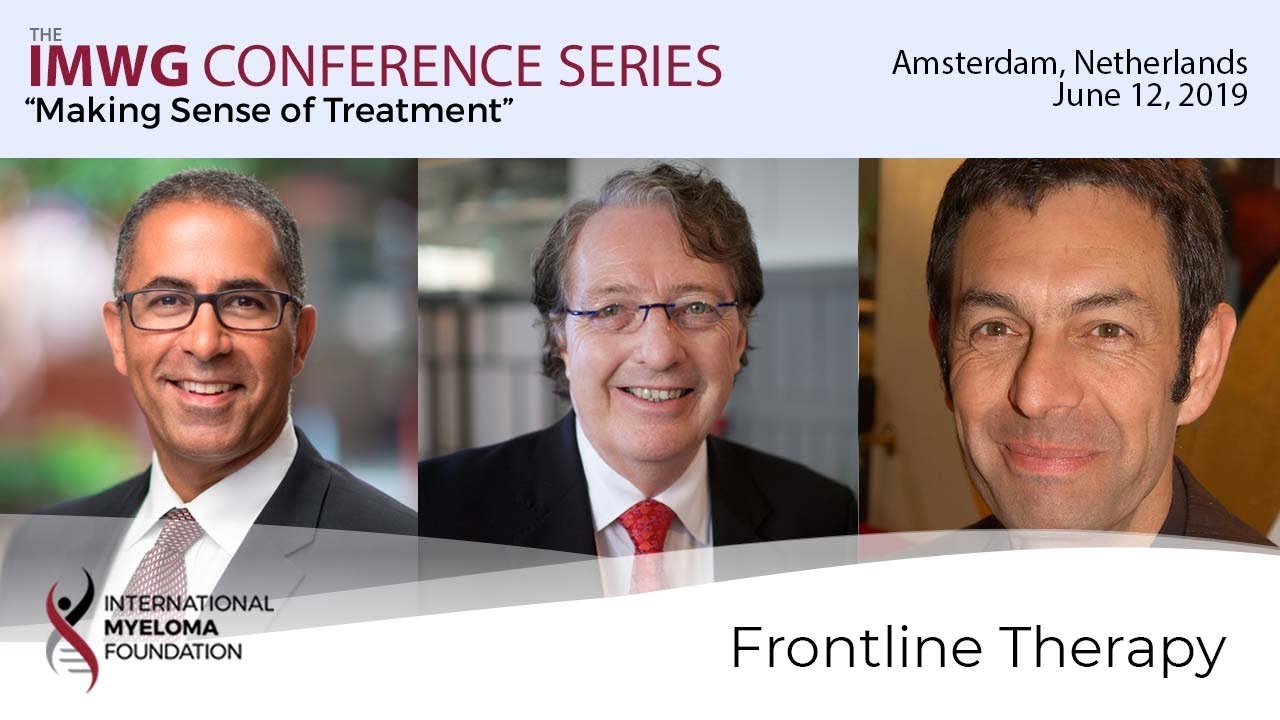 In this video, IMF Chairman Brian G.M. Durie moderates a discussion about the clinical trials regarding Frontline Therapies with Dr. Joseph Mikhael (IMF Chief Medical Officer) and Dr. Philippe Moreau (University of Nantes - Nantes, France). Trials discussed included:
CASSIOPEIA, which compares daratumumab plus Velcade, Thalidomide, and dexamethasone (VTd) to VTd-alone
MAIA, which compares daratumumab plus lenalidomide and dexamethasone to lenalidomide and dexamethasone-alone
A study of subcutaneous daratumumab
FORTE trial: Kyprolis, Revlimid and dexamethasone with or without a transplant
This video is the second in a five-part series that focuses on making sense of multiple myeloma treatment based upon the newly obtained input from the American Society of Clinical Oncology (ASCO) and the International Myeloma Working Group 2019 Summit.
Topics Covered:
---
Thank you to our sponsors:
Takeda Oncology