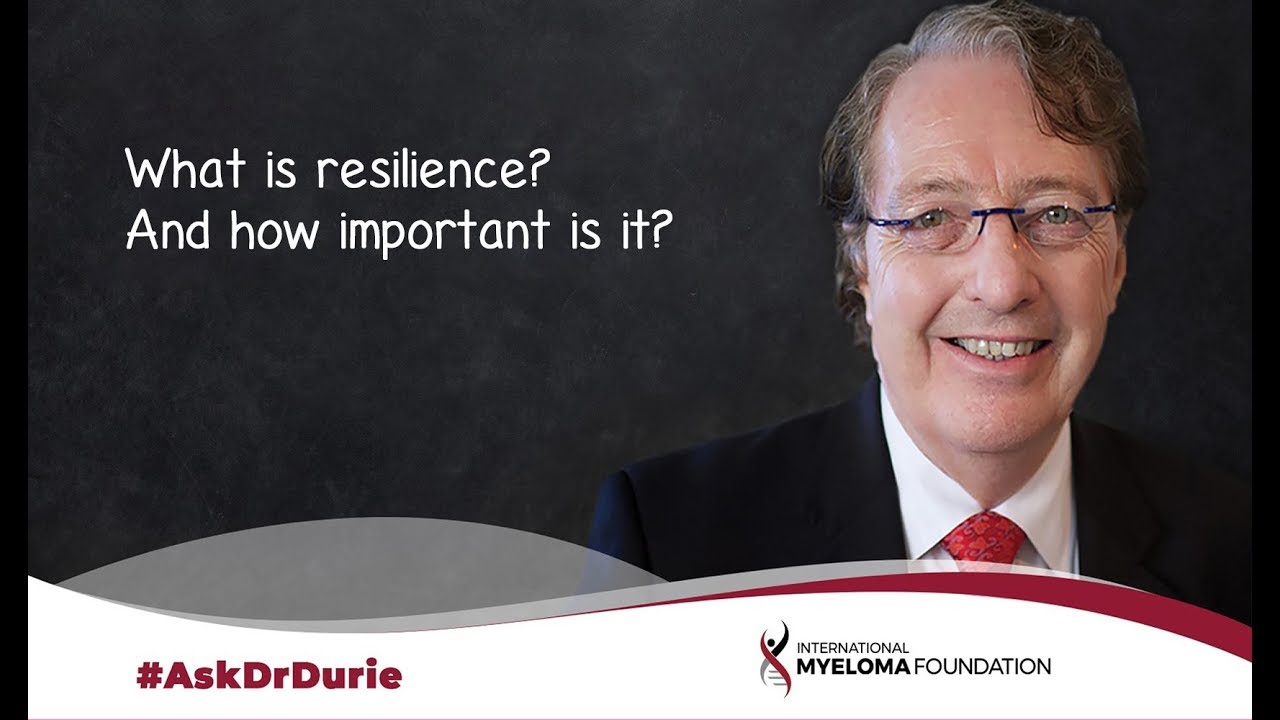 What is resilience? And how important is it?
In this week's video, Dr. Durie discusses the importance of resilience when overcoming the challenges that come with a myeloma diagnosis, and the support available to you.
BOTTOM LINE:
Maintaining one's resilience when facing the challenges of a myeloma diagnosis is essential. Seek support from loved ones, a support group, and the IMF's InfoLine.
If you have a question that you'd like to suggest for a future episode of Ask Dr. Durie, please submit it to [email protected]. 
To reach the IMF InfoLine Coordinators, please call 800.452.2873 or email them at [email protected]. 

Transcript:
This week's "Ask Dr. Durie," comes from a patient who wants to know "What is resilience? And how important is it?" Well, resilience is something that I have discussed in blogs and elsewhere and is definitely something which is important.
 
From the perspective of a patient, resilience is the ability to overcome the day-to-day challenges that come with the diagnosis of myeloma and to seek the best results, seek the best treatment, but, in addition, to work well, to continue to with day-to-day life as best possible.
 
And so, this ability, this mental ability to rise to this level and overcome these often rather significant challenges in dealing with the diagnosis of myeloma, this is not easy for everyone. Some people are lucky where they have these reserves of inner strength that allow them to do this more easily. However, for other patients, coaching can help to become aware of this and work to try to achieve greater resilience.
 
And so, resilience means that you have the ability to focus on your life as a whole. And this was illustrated by a recent project called the "Wall of Resilience," in which patients were invited to submit a picture of what in the world around them best reflected their ability to achieve resilience. And these pictures were often from nature, showing the struggles of nature, perhaps overcome with climate change, and with plants growing a surviving despite that, or with events of life, like a marriage of children, and different events occurring despite the challenges of ongoing treatment. These reflected an ability to deal with the disease, but also continue with an active life.
 
A key aspect of resilience is a willingness, and proceeding with, searching for help and support to overcome practical challenges. And so, there are many practical challenges that need to be dealt with. And many times, by getting the help of a family member or a friend, can help you to proceed, to take you into to get treatments, or to cover when you have to get things done.  And so, this practical help is something that the IMF can help with through our InfoLine, but also through our support group network, which is there day-to-day to help patients all across the country.
 
And so, the BOTTOM LINE, in this case, is that resilience is extremely important, not so easy to achieve but something which gives that inner strength to allow you to get through the day, and get through the months, and increasingly, the years that are feasible with the better treatments for myeloma. 
 
---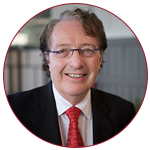 Dr. Brian G.M. Durie serves as Chairman of the International Myeloma Foundation and serves on its Scientific Advisory Board. Additionally, he is Chairman of the IMF's International Myeloma Working Group, a consortium of nearly 200 myeloma experts from around the world. Dr. Durie also leads the IMF's Black Swan Research Initiative®.
Next Post
Should minimal residual disease (MRD) testing be routinely performed?