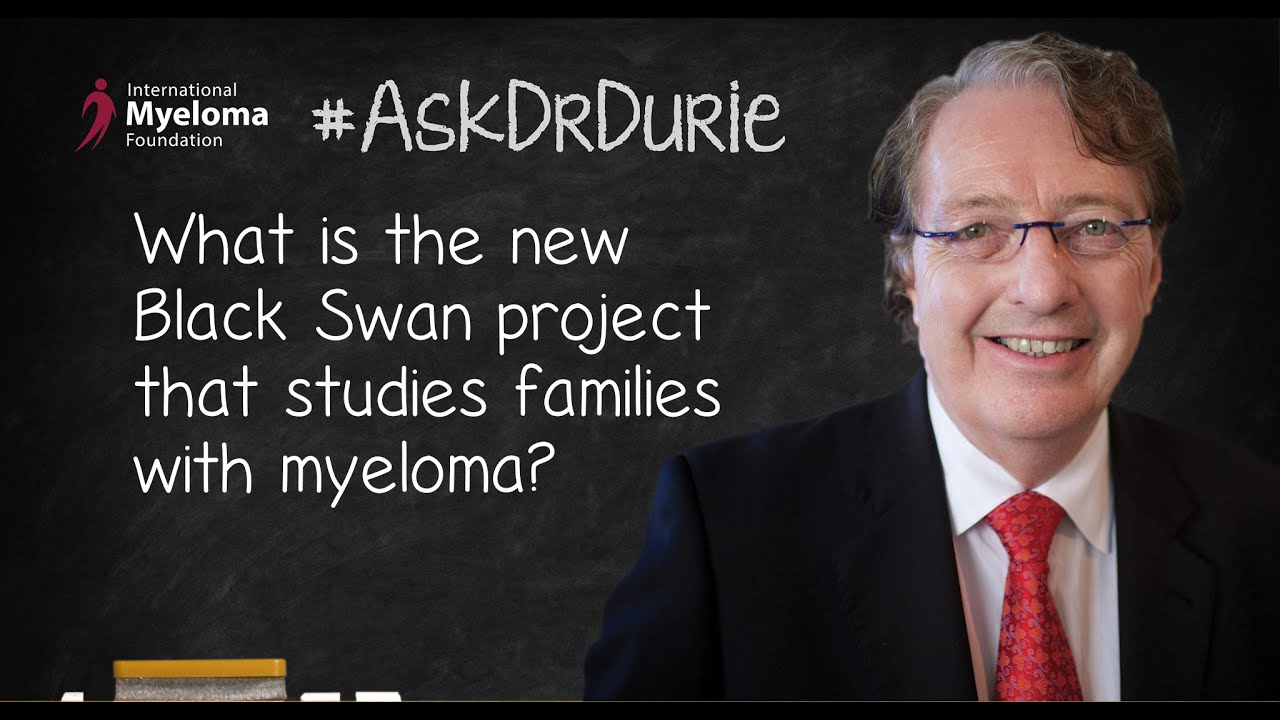 What is the new Black Swan project that studies families with myeloma?
In this week's video, Dr. Brian Durie unveils a new BSRI project which studies genetic factors (though there are few) that are linked to myeloma.

BOTTOM LINE: 

If we identify genetic factors in MM, we can refine treatments accordingly.
Previous Post
Is it reasonable to take Zometa for longer than two years?
Next Post
Is it worth the risk of developing a secondary cancer after ASCT?