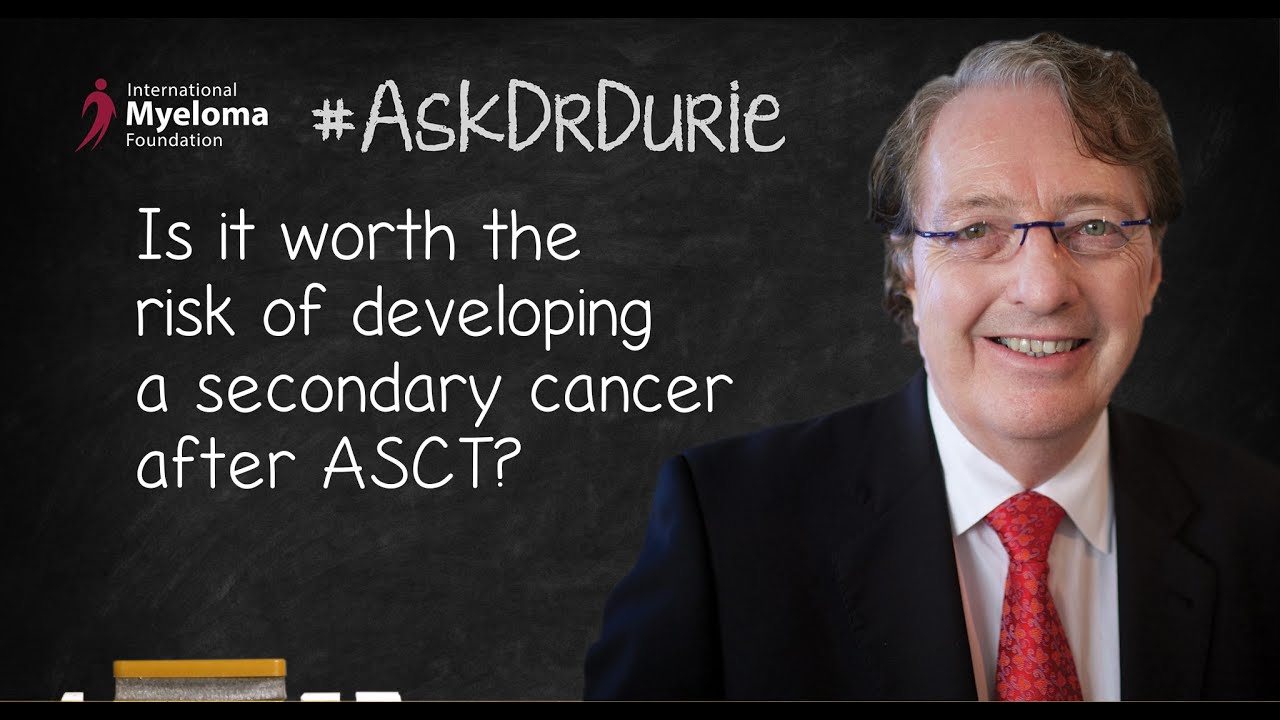 Is it worth the risk of developing a secondary cancer after ASCT?
In this week's Ask Dr. Durie, Dr. Brian Durie discusses how to learn about your own risk factors for secondary cancers when undergoing MM treatment.

The BOTTOM LINE: 

Know your own risk factors and discuss the pros and cons with your doctor.
Previous Post
What is the new Black Swan project that studies families with myeloma?
Next Post
How common are low platelet counts after autologous stem cell transplant?