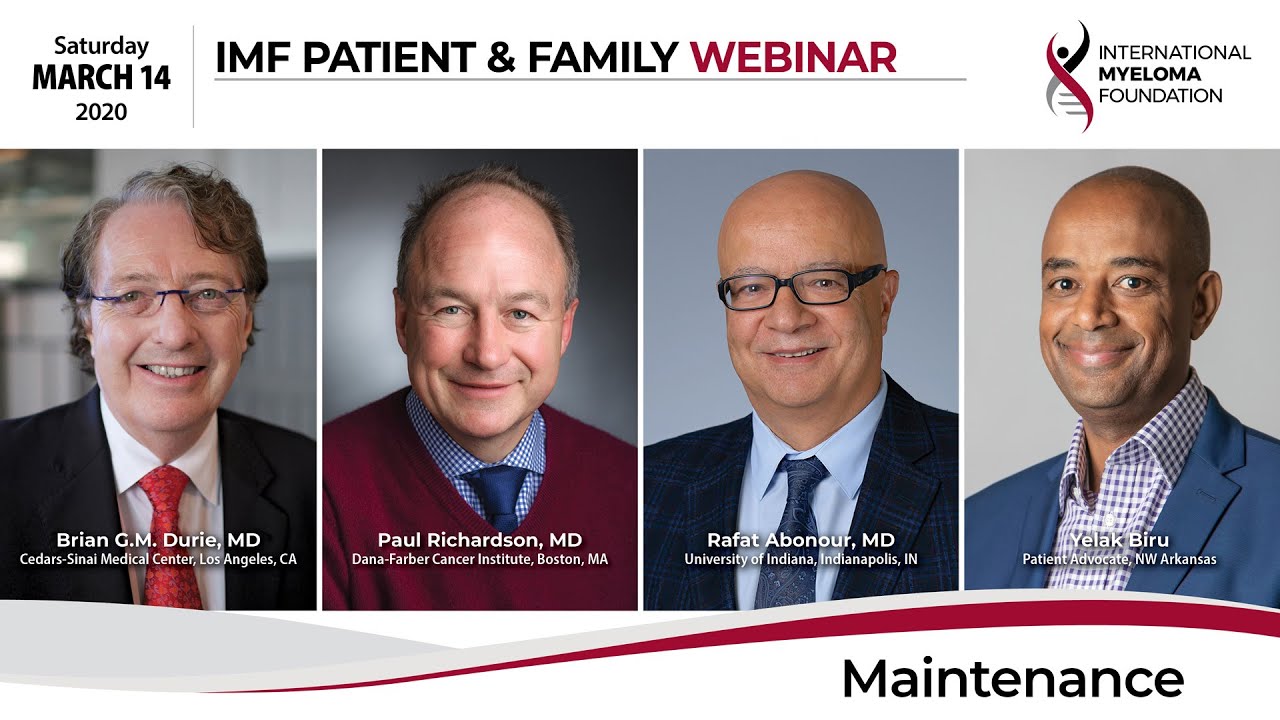 Maintenance for Multiple Myeloma Patients
Click on the image above to view a replay of the teleconference.
Listen to the replay of the IMF Patient & Family Webinar. This features a panel discussion about the latest updates on COVID-19 and how it impacts myeloma patients led by IMF Chairman Dr. Brian G.M. Durie.
Panelists include Dr. Rafat Abonour of Indiana University, Dr. Paul G. Richardson of the Dana Farber Cancer Institute, and Patient Advocate Yelak Biru.
This webinar includes the following topics of discussion:
Myeloma Terms & Definitions   Myeloma Acronyms
If you have any questions, please contact:
The International Myeloma Foundation
1-800-452-CURE (2873)
[email protected]
---
with support from:
Amgen, The Binding Site, Bristol-Myers Squibb, Genentech, GSK, Janssen Oncology, Karyopharm Therapeutics, Takeda Oncology
Next Post
Approaches to Relapse for Multiple Myeloma Patients