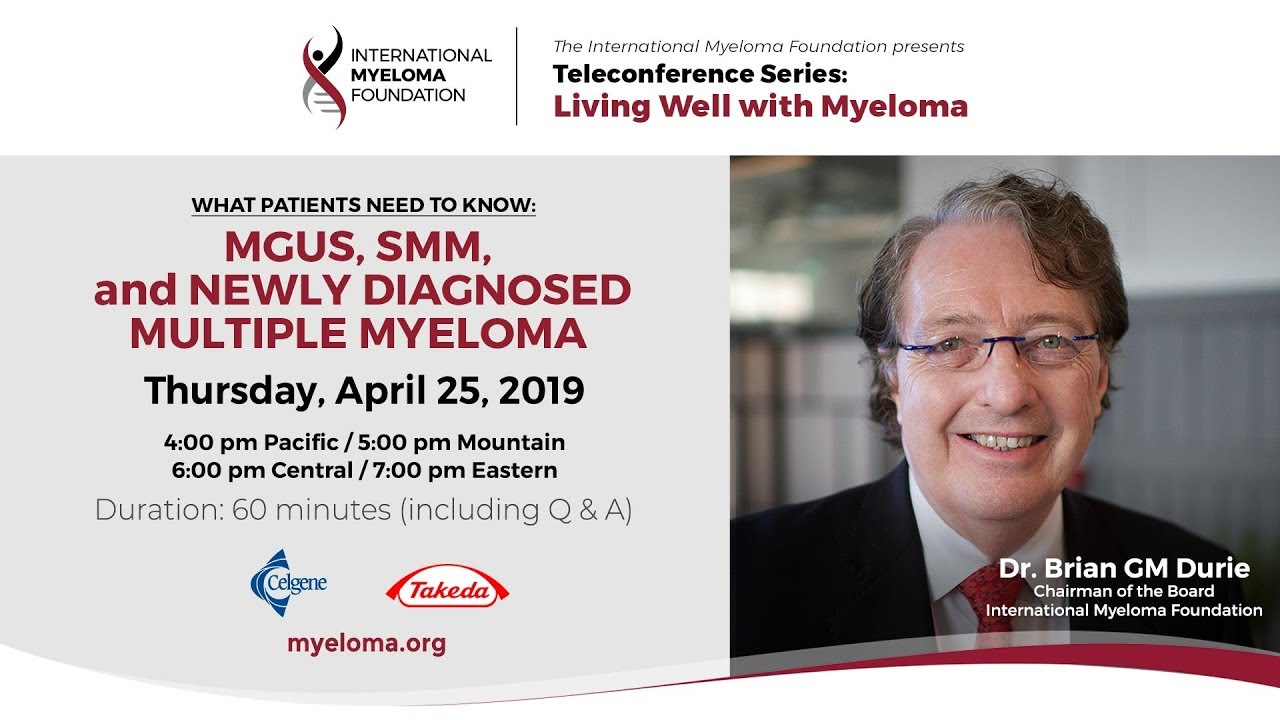 Living Well with Myeloma: MGUS, Smoldering Myeloma, and Newly Diagnosed
double click on the image above to view a replay of the teleconference
IMF Chairman of the Board Dr. Brian G.M. Durie focuses on early disease management including criteria for diagnosis and best treatment options. Patients are increasingly diagnosed early and must be certain if decisive first therapy is appropriate or if observation is recommended. With the introduction of new therapies, there are many options to be reviewed and considered for patients in each risk group, including assessment for age and comorbidities. Current best treatment guidelines are discussed. 
---
We thank our sponsors for supporting this educational program: 
Celgene, and Takeda Oncology
Previous Post
What new information is there about myeloma drugs in clinical trials?
Next Post
Can CAR T-cell therapies be used earlier in the treatment of multiple myeloma?