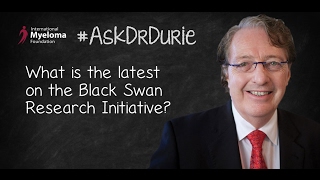 What is the latest on the Black Swan Research Initiative?
Made up of an exciting team of multinational researchers, the Black Swan Research Initiative®  team has developed a way to monitor the status of myeloma at very low levels, or minimal residual disease (MRD). By developing accurate testing to identify MRD, treatment efforts to rid the body of the disease entirely can be enhanced. During 2016, the Black Swan team developed such a test, known as Next Generation Flow. In this video, Dr. Brian Durie reveals where NGF stands today worldwide, and also discusses other key BSRI team projects, including iStopMM and the ASCENT trial. 
---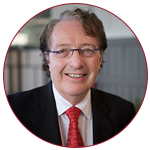 Dr. Brian G.M. Durie serves as Chairman of the International Myeloma Foundation and serves on its Scientific Advisory Board. Additionally, he is Chairman of the IMF's International Myeloma Working Group, a consortium of nearly 200 myeloma experts from around the world. Dr. Durie also leads the IMF's Black Swan Research Initiative®.
Next Post
Why do my kappa and lambda levels stay low even with treatment?