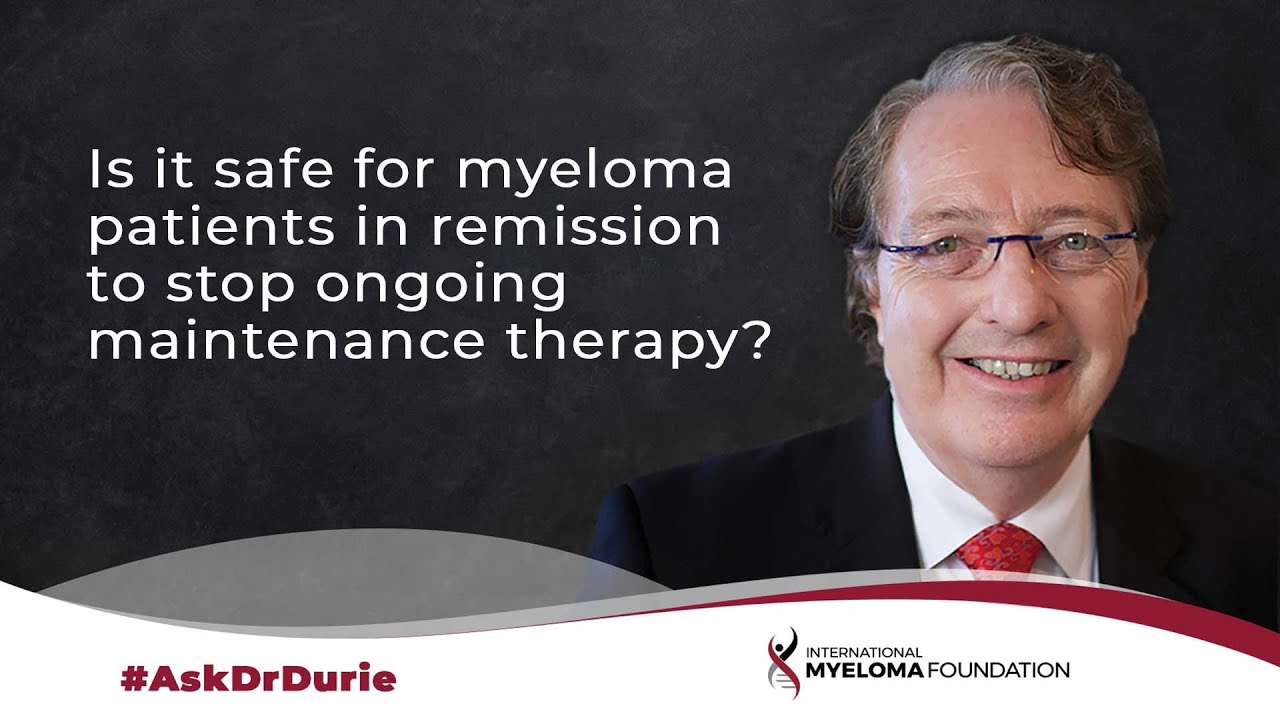 Is it safe for myeloma patients in remission to stop ongoing maintenance therapy?
In this week's video, Dr. Durie discusses what options myeloma patients have when drug side effects impact their quality of life.
BOTTOM LINE:
Discuss treatment changes carefully with your doctor.
IMF Chairman and Brian G.M. Durie, MD welcomes your questions about the latest myeloma treatments, research, controversies and quality of life issues. If you have a question you think might be of interest to the myeloma community, please send to [email protected]!

For questions of a specific personal nature, please call the IMF InfoLine coordinators at 800.452.2873 or email them at [email protected]. 
Transcript:
This week's "Ask Dr. Durie" comes from a patient who has heard about a new agent approved by the FDA, this agent is called isatuximab and has a trade name of Sarclisa®.
 
A little bit tricky trade name, this is a monoclonal antibody against CD38, and the FDA approved this monoclonal antibody in combination with the two drugs pomalidomide and dexamethasone. The trial that was used to submit to the FDA was called the ACARIA trial, and this was a trial in which the three-combination of isatuximab, pomalidomide, and dex, was compared against the pomalidomide and dex alone. The results of this trial were very positive. There was a forty-percent reduction in the risk of progression with the three-drug combination. And both the response rate and the length of remission, or PFS, as we call it, was improved with the three-drug combination.
 
It is important to note that the isatuximab, as compared to the other monoclonal antibody against CD38, daratumumab, the isatuximab has shorter infusion times and appears that it will have a lower cost versus daratumumab, which will be attractive.
 
We are waiting to see the co-pay information that relates to this in terms of the full details of availability and access.
 
Obviously, like every new drug, we will be anxiously waiting the patient experience in what is called, the real-world setting, when the drug is available and more widely used in the myeloma patient population.
 
But, the BOTTOM LINE is it is obviously excellent to have this new drug combination including the isatuximab available for myeloma patients in the relapse setting. The trial was conducted in patients who had had at least two prior therapies including lenalidomide and a proteasome inhibitor and so this is more of a refractory population. And so, quite important to have a new drug combination available and active for these patients.
---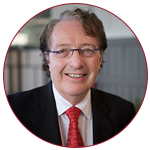 Dr. Brian G.M. Durie serves as Chairman of the International Myeloma Foundation and serves on its Scientific Advisory Board. Additionally, he is Chairman of the IMF's International Myeloma Working Group, a consortium of nearly 200 myeloma experts from around the world. Dr. Durie also leads the IMF's Black Swan Research Initiative®.
Previous Post
What does the FDA approval of Sarclisa® (isatuximab) mean for myeloma patients?
Next Post
COVID-19 Update for Support Group Leaders