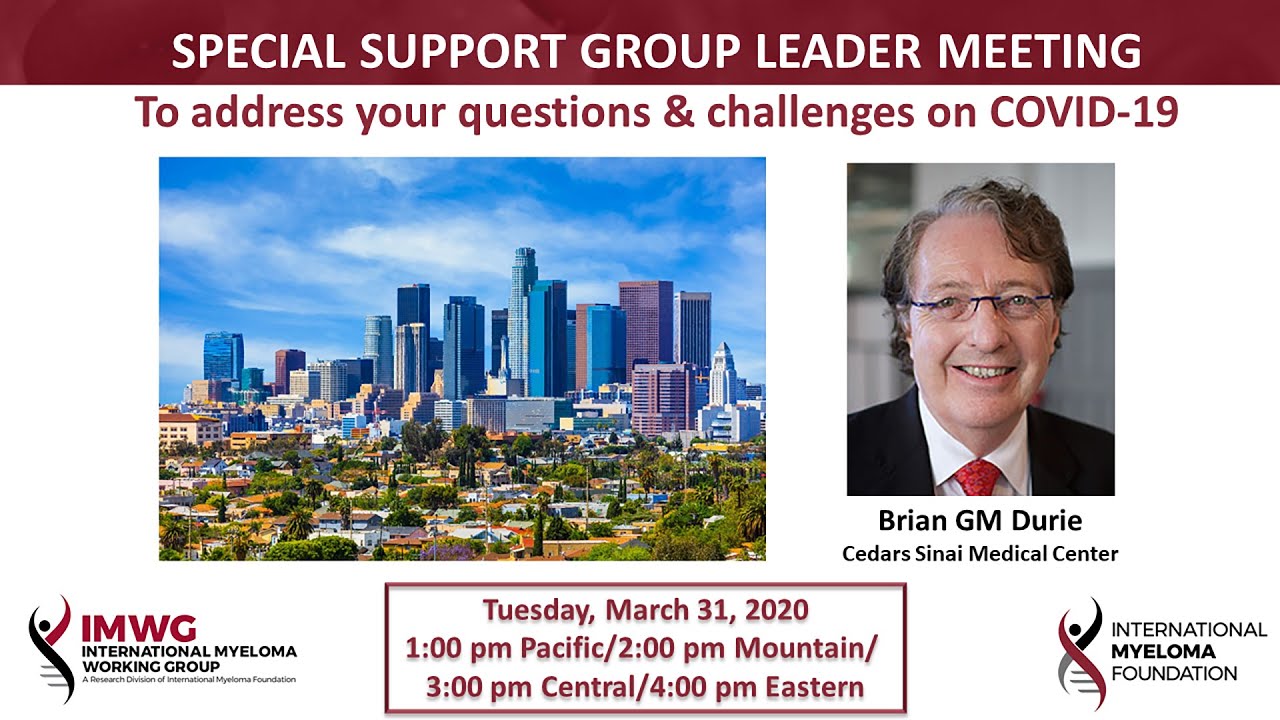 COVID-19 Update for Support Group Leaders
Join Dr. Brian GM Durie as he gives an update on COVID-19 and answers questions from multiple myeloma Support Group Leaders.
Previous Post
Is it safe for myeloma patients in remission to stop ongoing maintenance therapy?
Next Post
How does mass spectrometry compare to traditional myeloma-protein testing methods?