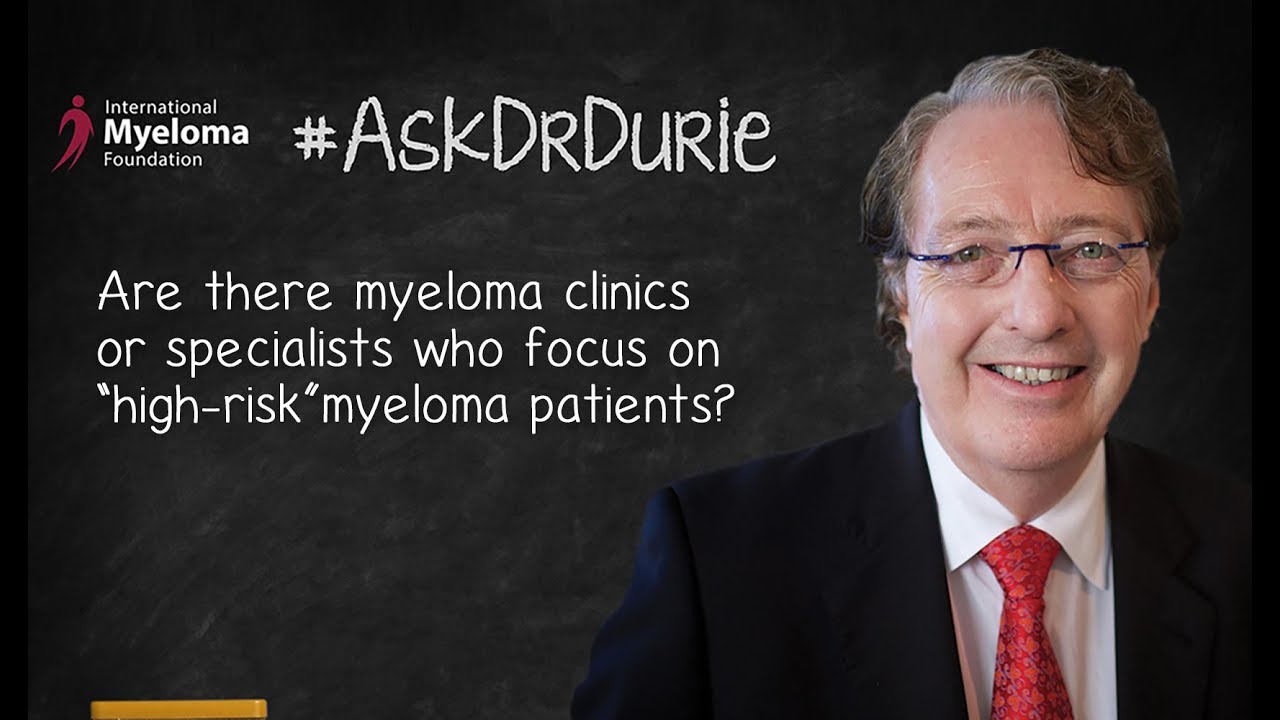 Are there myeloma clinics or specialists who focus on "high-risk" myeloma patients?
Post date
August 10, 2017
In this week's video, Dr. Brian GM Durie explains why there is no precise treatment protocol for "high-risk" myeloma patients.
BOTTOM LINE:
​Get a second opinion at a myeloma center if your myeloma is "high-risk," or call the IMF's InfoLine to discuss best options.
IMF Chairman and Co-Founder Brian G.M. Durie, MD welcomes your questions about the latest myeloma treatments, research, controversies and quality of life issues. If you have a question you think might be of interest to the myeloma community, please send to askdrdurie@myeloma.org!

For questions of a specific personal nature, please call the IMF InfoLine coordinators at 800.452.2873 or email them at infoline@myeloma.org. 
Previous Post
How many times can a myeloma patient undergo an autologous stem cell transplant?
Next Post
Positive Butterfly News, Immune Tweaking with CRISPR, and Looking to the Future in China