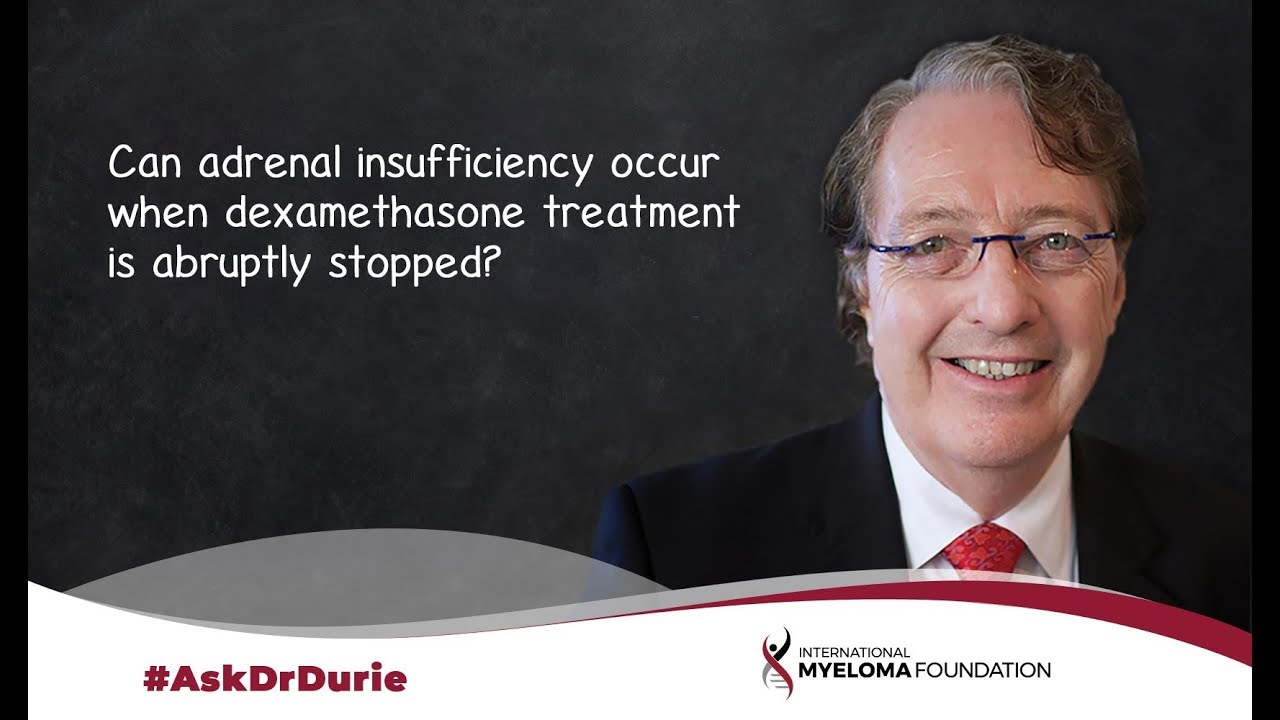 Can adrenal insufficiency occur when dexamethasone treatment is abruptly stopped?
In this week's video, Dr. Brian G.M. Durie recommends what to do if the use of dexamethasone or other steroids cause adrenal insufficiency.
BOTTOM LINE:
​If you have adrenal insufficiency issues due to steroid use, possibly consult with an endocrinologist to ensure your adrenal glands recover.
IMF Chairman and Co-Founder Brian G.M. Durie, MD welcomes your questions about the latest myeloma treatments, research, controversies and quality of life issues. If you have a question you think might be of interest to the myeloma community, please send to [email protected]!

For questions of a specific personal nature, please call the IMF InfoLine coordinators at 800.452.2873 or email them at [email protected]. 
Previous Post
What is the status of Empliciti® (elotuzumab), the new immunotherapy?
Next Post
New Strategies for Multiple Myeloma Care: Next Steps for the Future