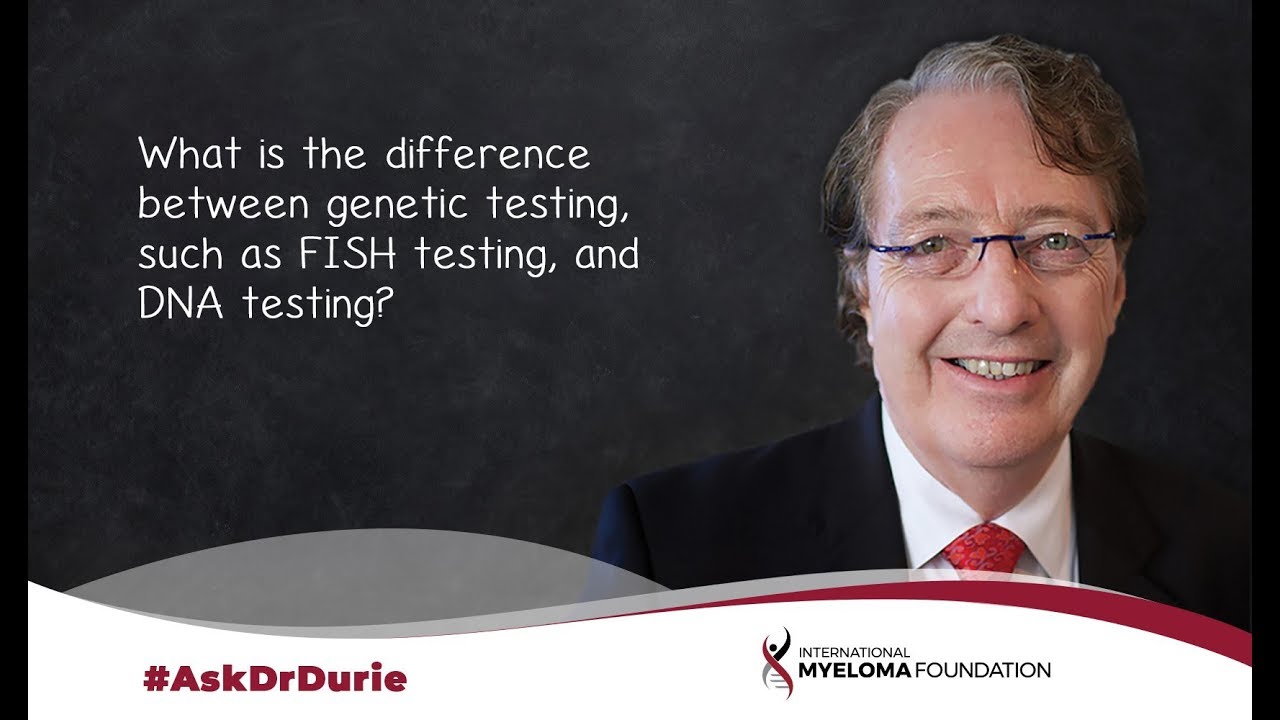 What is the difference between genetic testing, such as FiSH testing, and DNA testing?
In this week's video, Dr. Brian G.M. Durie explains how different types of tests for multiple myeloma are used for risk stratification of a patient's disease.
BOTTOM LINE:
FISH testing is a standard, widely used technique, but DNA testing will most likely be used more often in the future.
IMF Chairman and Co-Founder Brian G.M. Durie, MD welcomes your questions about the latest myeloma treatments, research, controversies and quality of life issues. If you have a question you think might be of interest to the myeloma community, please send to [email protected]

For questions of a specific personal nature, please call the IMF InfoLine coordinators at 800.452.2873 or email them at [email protected]. 
Previous Post
Does a multiple myeloma patient whose disease has relapsed, need to undergo a 2nd ASCT?