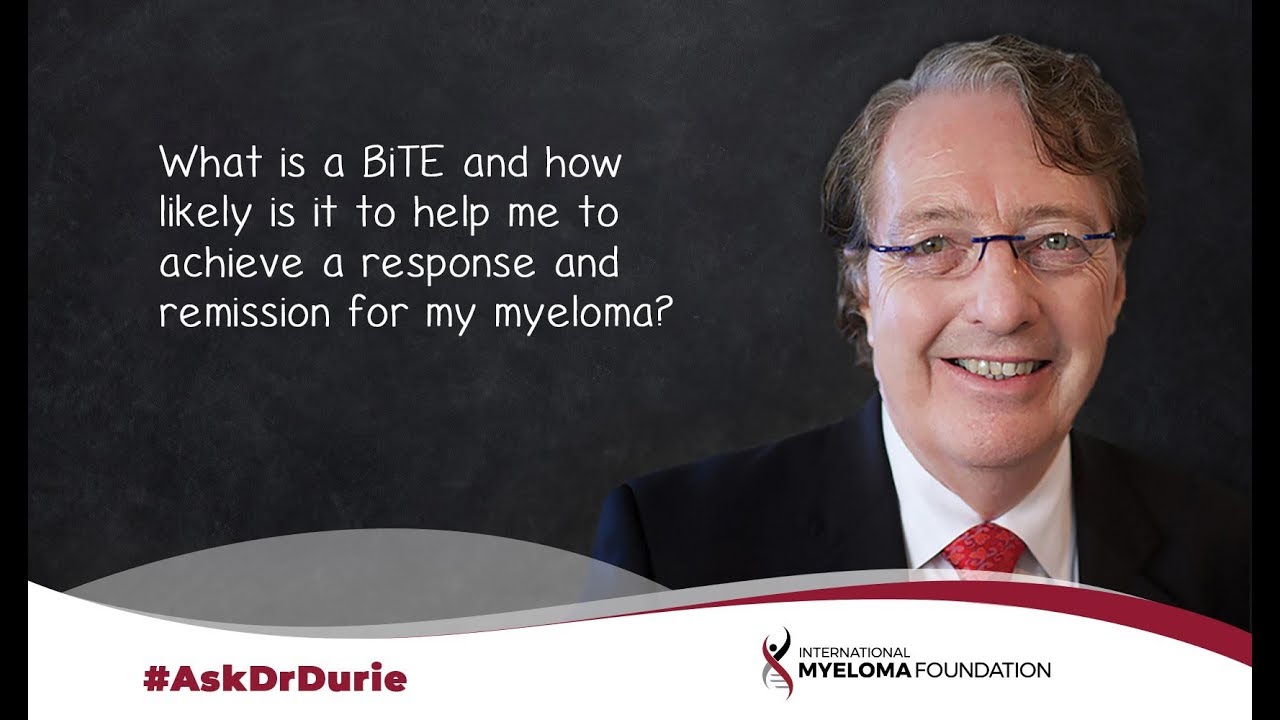 What is a BiTE and how likely is it to help me to achieve a response and remission for my myeloma?
In this week's video, Dr. Brian G.M. Durie discusses what BiTEs are and how they may help achieve a response in patients with myeloma. 
BOTTOM LINE:
​BiTEs are new monoclonal antibody forms of therapy and have very encouraging early results.
IMF Chairman and Co-Founder Brian G.M. Durie, MD welcomes your questions about the latest myeloma treatments, research, controversies and quality of life issues. If you have a question you think might be of interest to the myeloma community, please send to [email protected]!

For questions of a specific personal nature, please call the IMF InfoLine coordinators at 800.452.2873 or email them at [email protected].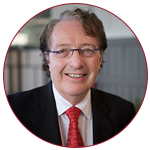 Dr. Brian G.M. Durie serves as Chairman of the International Myeloma Foundation and serves on its Scientific Advisory Board. Additionally, he is Chairman of the IMF's International Myeloma Working Group, a consortium of nearly 200 myeloma experts from around the world. Dr. Durie also leads the IMF's Black Swan Research Initiative®.
Previous Post
Two-Year Follow-Up of the IMF's iStopMM (Iceland Screens Treats or Prevents Myeloma)
Next Post
The Black Swan Research Initiative Moves Ever Closer to a Cure for Myeloma