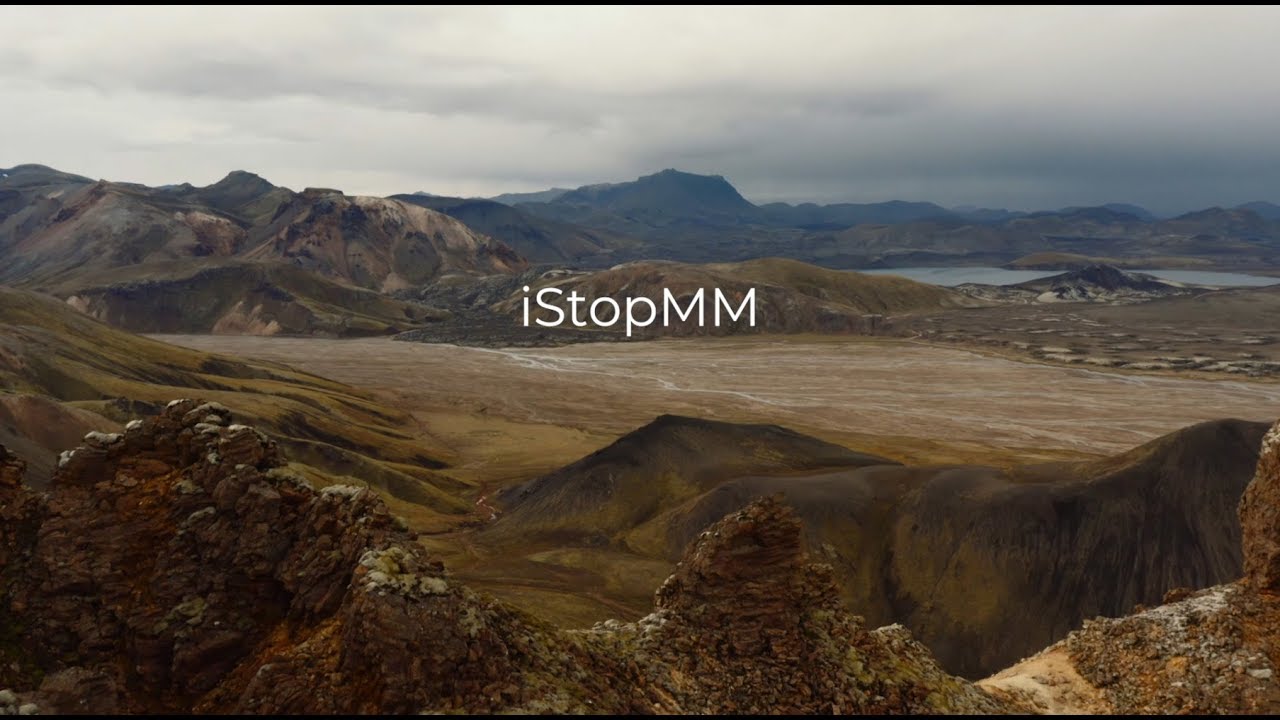 Two-Year Follow-Up of the IMF's iStopMM (Iceland Screens Treats or Prevents Myeloma)
The IMF's iSTOPMM (Iceland Screens Treats Or Prevents Multiple Myeloma) Study Two Year Follow Up
A look into the largest and most ambitious multiple myeloma study in the world as it completes its second year.
Supported by the IMF's Black Swan Research Initiative, the Iceland-based iStopMM project has screened more than 80,000 adults over the age of 40.
What Does iStopMM Stand For?
IStopMM stands for Iceland (the country) Screens, Treats, Or, Prevents Multiple Myeloma..
What is the Goal of the iStopMM Study?
To identify and treat MGUS at its earliest stage, before it has a chance to develop into full-blown multiple myeloma.
In This Video:
The principal investigator for this project Dr. Sigurdur Kristinsson, Professor of Blood Diseases at the University of Iceland, explains how adults over the age of 40 in the country of Iceland will be screened for monoclonal gammopathy of undetermined significance (MGUS), the precursor to myeloma. Once those participants in the study are identified as either having MGUS or smoldering multiple myeloma, they will be invited to join a randomized clinical trial to prevent the potential onset of mm, or treat the presence of the disease. As the IMF's Chairman of the Board Dr. Brian Durie shares, testing at this early stage will allow oncologists to identify which patients may have progressive disease patterns and enable the medical community to "intervene early" to treat and potentially prevent the onset of active multiple myeloma.
Learn about the many ways the IMF's Black Swan Research Initiative is tackling the cure for myeloma by visiting the IMF's Road to the Cure.
Transcript:
Dr. Sigurdur Kristinsson: The iStopMM study is Iceland screen streets or prevents multiple myeloma, and the whole idea is early detection can lead to early treatment and therefore prolonged survival, improved quality of life, and hopefully cure. We invited all Icelanders 40 years and older to participate in the study. This is the third year and we have a very good the participation rate of over eighty thousand people, and now, we have almost fifty thousand samples in-house that we have analyzed. Those that are diagnosed with MGUS or smoldering will enter a randomized clinical trial with three different arms, with different approaches with regards to work up and follow-up strategy.
Dr. Brian G.M. Durie: Without a doubt this is the largest and most ambitious study in the area of myeloma and plasma cell disorders. And, the interest for the Black Swan Research Initiative is that that early diagnosis can lead to the possibility of early treatment, early intervention, and to potentially be able to cure myeloma. Because it is nationwide, the conclusions that you can draw are much more decisive and much more important. What are the features that would indicate the progression from MGUS to smoldering myeloma for a whole nation? It's just incredible.
President of Iceland, Guðni Th. Jóhannesson: People here in Iceland understood that it was our duty to help science in this way. Your organization is a testimony to the fact that we can and should and must use all means to advance in the fields of science.
IMF Founder and President, Susie Durie: The people of Iceland really show a willingness to help others to go into these trials and research programs because they know that is going to open up the door to the cure ,and that's our ultimate goal always is to find a way to a cure.
Study Participant 1: We're very proud of it really. For us here, I think it's not nothing to - at least - from my perspective is to participate in such research.
Study Participant 2: It's very important for us all. So, I think it's our duty to do it. So, I'm very happy about it.
Prof. Andri Steinþór Björnsson: Despite all these screening programs in the world, there is very little research on the psychological impact of being screened. From the very beginning, this has not just been a very narrow research minded project, but it has always been built on the idea that this is being done for the patients and I think that's one of the reasons why so many Icelanders signed on to the study, that they realized that this was really being done to take really major steps towards treating myeloma.
Gudrun Asta Sigurdardóttir: Since we opened the clinical site last year in April, we have met 1200 participants for the first visit. And, we do blood tests from everyone, and for most of them, we take some bone marrow tests as well, and then, we do some physical examination.
Dr. Brian G.M. Durie: For the screening. To be useful it needs to be practical and manageable and so you do need a bone marrow for the initial diagnosis but subsequent to that it's now feasible to use blood testing to monitor, what is the status of the MGUS? Is it remaining stable? What is the status of the smoldering myeloma? Even the myeloma with treatment can be monitored and followed using blood testing.
Dr. Sigurdur Kristinsson: The prevalence of smoldering myeloma is higher than we anticipated so that could have some implications throughout the world because treating early at the smoldering phase is beneficial. You don't find people with smoldering myeloma because they are asymptomatic unless you screen for them or if you find them by a chance and we don't believe in chance here. We want to go out there and find them and offer them early treatment.
Dr. Brian G.M. Durie: The 80,000 and more individuals who are participating have genetic information available. They have been sequenced and this genetic information can tell us if there are underlying genetic variants in patients with plasma cell disorders that are not present in the rest of the Icelandic population. And, it will be possible to develop a risk model of genetic features that predispose people to get MGUS.
Myeloma Patient Advocate, Michael Tuohy: As a patient, this research is critical for patients going down the road further. Just sitting through the meetings here in the latest on the iStopMM program is very exciting and the opportunity for us to bring that information back to support groups is unbelievable.
Dr. Sigurdur Kristinsson: When you gather so much information, blood samples, results from hospitals, or cancers, every prescription that they have gotten, you see that the complexity of the study becomes more and more. But also, you see so many opportunities on what can be done. So, every time we sit down and talk about new ideas, what to do, we've come up with 10 or 20 new ideas. So, what we're doing now is besides what we decided that onset. We're also looking at other important areas like comorbidity, like neuropathy, like cardiac disease, renal disease, and so on. So, the the opportunities are actually endless.
Next Post
What is a BiTE and how likely is it to help me to achieve a response and remission for my myeloma?