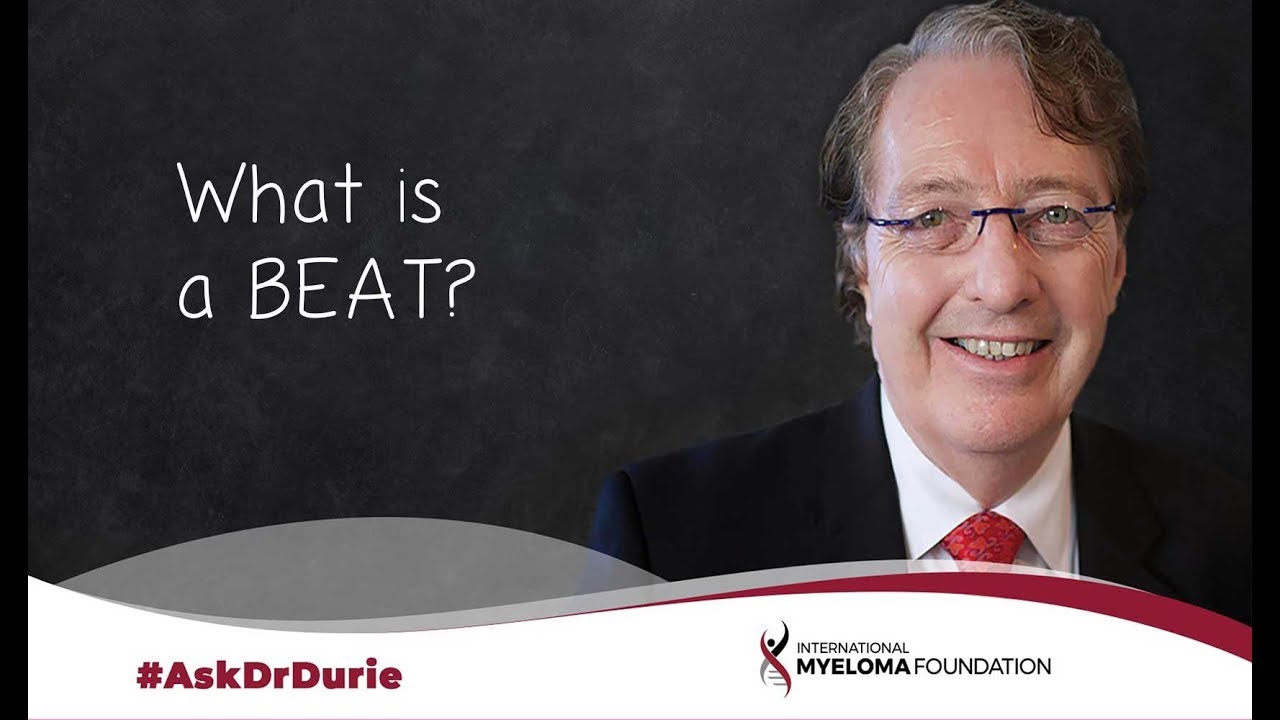 In this week's video, Dr. Durie explains what a "BEAT" is, and how it is similar to a BiTE.
BOTTOM LINE:
A BEAT is a bispecific antibody that binds T-cells to myeloma cells.
IMF Chairman Brian G.M. Durie, MD welcomes your questions about the latest myeloma treatments, research, controversies and quality of life issues. If you have a question you think might be of interest to the myeloma community, please send to [email protected]!

For questions of a specific personal nature, please call the IMF InfoLine coordinators at 800.452.2873 or email them at [email protected]. 
Transcript:
This week's "Ask Dr. Durie" comes from. A patient who wants to know, "What is a BEAT?" Well, this is a new question that comes from a press release just a few weeks back, indicating that a BEAT was going to be tested in multiple myeloma.
So, it turns out that a BEAT is very similar to a BiTE, that we've been talking about for a couple of years or so now. They are basically different acronyms for the same thing.  A BEAT is a bispecific engager for a monoclonal antibody to link to a T cell, "B-E-A-T." A BiTE is also a bispecific engager for T cells, it just does not include the "A" for the antibody. It doesn't reference the antibody.  So, basically, a BEAT and a BiTE are actually the exact same type of thing.
The BEAT came into the news because a company called Glenmark announced that they had received orphan designation for a new BEAT in clinical trials. This is GBR 1342.
 
And so, what is GBR 1342? It's a BEAT, which is an antibody linking CD38, the surface receptor on the myeloma to CD3, the surface on the T cells. And so, this pulls in the T cells close to the myeloma and enhances the anti-myeloma effect of the CD38 antibody. And so, this is a double hit against the myeloma. And, this is definitely a very promising technology.
 
In the case of the GBR 1342, the studies are quite early in the phase I to II testing period. For this, the BEAT is given by a 24-hour infusion. These types of agents tend to have a short half-life, so they do need to be administered by an infusion. In this case, twice a week.  And so, the preliminary results are promising.
 
And the BOTTOM LINE, in this case, is that a BEAT is like a BiTE. And the new BEAT, GBR 1342, is promising and we'll be looking forward to results in the coming months. 
---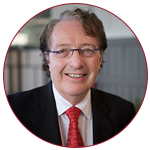 Dr. Brian G.M. Durie serves as Chairman of the International Myeloma Foundation and serves on its Scientific Advisory Board. Additionally, he is Chairman of the IMF's International Myeloma Working Group, a consortium of nearly 200 myeloma experts from around the world. Dr. Durie also leads the IMF's Black Swan Research Initiative®.
Next Post
Can bone lesions progress even when all other tests look good?