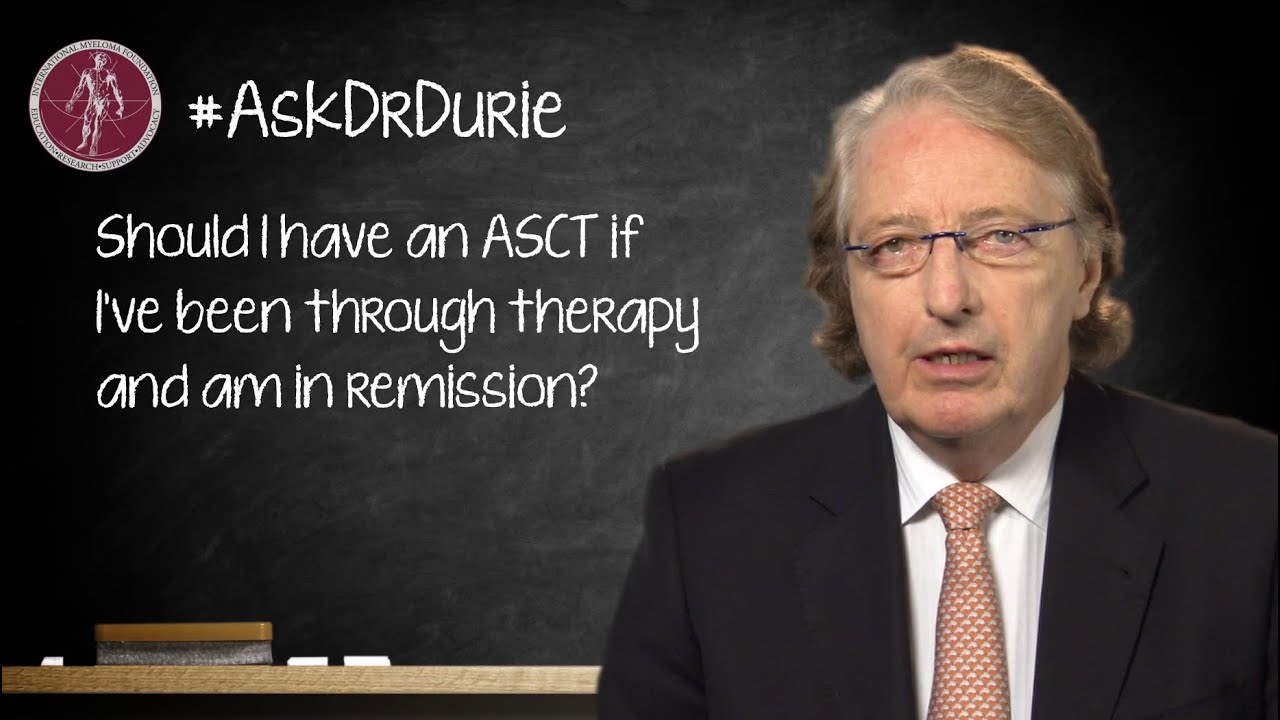 #AskDrDurie: Should I have an ASCT if I've been through therapy and am in remission?
Post date
October 19, 2015
In this week's #AskDrDurie, IMF Chairman and Co-Founder, Dr. Brian Durie answers a patient's inquiry about the benefits and necessity of having an autologous stem cell transplant (ASCT) if treatment for myeloma has already been completed, with remission as the result.

Dr. Brian G.M. Durie is the Chairman of the Board of Directors of the International Myeloma Foundation. He began studying multiple myeloma over 30 years ago, and is recognized around the world as one of the top myeloma doctors.
Previous Post
#AskDrDurie: Is there a test available for measuring Minimal Residual Disease (MRD)?
Next Post
#AskDrDurie: Are there maintenance therapy recommendations for myeloma patients with t(4;14)?