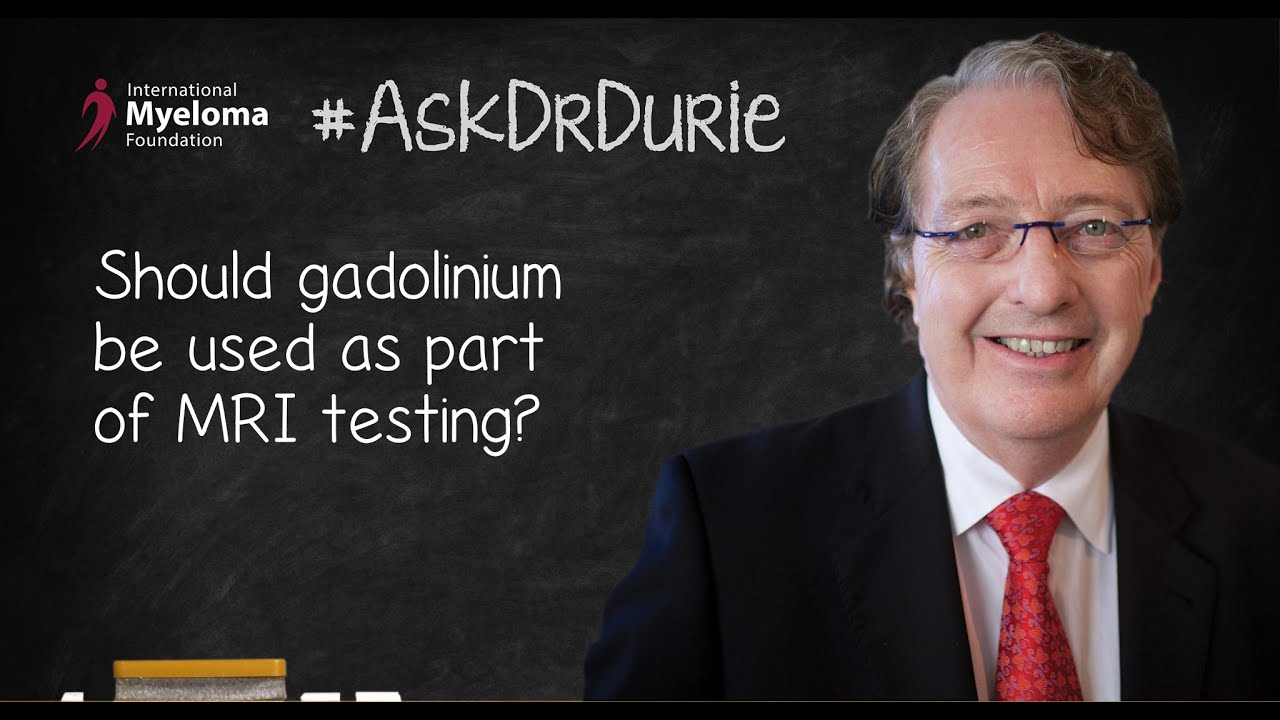 #AskDrDurie: Should gadolinium be used as part of MRI testing?
Post date
February 05, 2015
In this episode of #AskDrDurie, IMF Chairman Dr. Brian Durie discusses the use of gadolinium in MRI testing, specifically for patients with abnormal kidney function.
Previous Post
IMF's Asian Myeloma Network Succeeds in Providing Access to Pomalidomide in Asia
Next Post
Crowdfunding for Myeloma Research: Is It a Good Idea?